Senior Executive, Recruitment & Admissions (2-year contract), LKCSB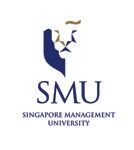 Senior Executive, Recruitment & Admissions (2-year contract), LKCSB
Singapore Management University
Downtown Core
Job Description
This position is for Lee Kong Chian School of Business (LKCSB).
Ensure the application process is seamless for LKCSB PG (Post-Graduate) programme applicants, including proper documentation of application materials and following up with applicants promptly.
Ensure the admissions process runs smoothly for LKCSB PG programme by coordinating admission and scholarship interviews, sending of admissions offer and other administrative tasks.
Assist the recruitment team with event operations including preparing promotional materials for outreach activities, event setup, preparation and registration for both on-campus and virtual information sessions information sessions. Required to also ensure details of events are sent out to registrants and assist in following up with registrants and attend to walk-in/telephone queries.
Streamline and assist with collation of lead information and scholarship application by ensuring timely notification of scholarship application and assisting with e-filing of leads data.
Assist with outreach by updating of website and uploading of leads to system for email blast.
Qualification
Bachelor degree.
Miniumum 3 to 5 years of relevant experience marketing education products, wholesale and retail, preferably in an Institute of Higher Learning.
Good interpersonal skills, prior event planning and administrative/recruitment experience would be advantageous.
Good written and verbal communication skills.
Understanding of postgraduate programmes or education environment a plus.
Self-starter with initiative, and a good problem-solver.
IT savvy and proficient in MS Office, Excel and Outlook.
Meticulous with attention to important details.
Pleasant personality and a strong team player.
Other Information
Candidates who do not possess the stipulated qualifications but have relevant work experience may still apply. Remuneration and appointment terms shall commensurate with qualifications and experience. SMU reserves the right to modify the appointment terms where necessary.
Additional Information
Career Level
Senior Executive
Qualification
Bachelor's Degree, Post Graduate Diploma, Professional Degree
Years of Experience
3 years
Job Type
Full-Time
Job Specializations
Education/Training, Education
Company Overview
Singapore Management University is a place where high-level professionalism blends together with a healthy informality. The 'family-like' atmosphere among the SMU community fosters a culture where employees work, plan, organise and play together – building a strong collegiality and morale within the university.
Our commitment to attract and retain talent is ongoing. We offer attractive benefits and welfare, competitive compensation packages, and generous professional development opportunities – all to meet the work-life needs of our staff. No wonder, then, that SMU continues to be given numerous awards and recognition for its human resource excellence.
Additional Company Information
Registration No.
200000267Z
Company Size
501 - 1000 Employees
Industry
Education
Benefits & Others
Dental, Medical, Sports (e.g. Gym), Parking, Regular hours, Mondays - Fridays, Business (e.g. Shirts)