Director, Education Strategy, Office of the Provost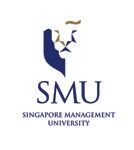 Director, Education Strategy, Office of the Provost
Singapore Management University
Downtown Core
Job Description
Provide the integrative link and leadership within the education administrative team to develop, drive, and shepherd the delivery of SMU's strategic initiatives for education that cut across multiple SMU units and pillars within the Office of the Provost. 
Lead an education administrative team to:
Support the PVO in delivering key educational strategic initiatives of the pillars of Curriculum and Innovation, integrating these with other Offices as appropriate (i.e., Academic Operations, Student Experience (ODOS), Alumni Relations, and Professional Continuing Education); and to coordinate across the pillars to ensure that Provost's strategic agenda and initiatives are realised. This would provide an integrating thread and leadership for the education strategic initiatives that cut across multiple units.
Support and facilitate the delivery of an integrated SMU educational offering and academic services across UG, PG and PCE.
Conduct administrative/ institutional research to inform and drive educational policies, reviews and/or innovations.
Coordinate studies and develop evidence-based reports that evaluate the outcomes of the strategy and inform its implementation.
Develop the skills and competencies of the team to facilitate effective and sustainable delivery of SMU's educational strategy, and to support the professional development of the team members.
Lead and/or contribute as a member of strategic task and finish groups to deliver specific educational initiatives, as assigned by Provost.
Support the Vice Provost (Curriculum and Learning Innovation) in driving and promoting education innovations across the university to enhance student success.
Support Provost in reviewing and following up on high level milestones and targets of the school strategies, interfacing with the OPM and professional services units, as necessary.
Qualification
Bachelor's degree; postgraduate degree preferred .
Minimum 15 years of relevant work experience required.
Experience as a senior administrator in the higher education sector covering management of both strategic and operational matters.
Successful track record in driving education initiatives and projects, with the ability to meet short deadlines and execute against competing or changing priorities as well as concurrent projects.
Confident in dealing with senior academics, senior administrators and external stakeholders; and demonstrated strong understanding of the workings of a complex university system.
Proven success in problem-solving, multi-tasking, and analytical abilities.
Excellent interpersonal, verbal and written communication, and presentation skills.
Strong strategic mindset, analytical and problem-solving skills.
Resourceful, independent worker and a team player, with strong collaborative and influencing skills that enables collaboration with a wide range of partners.
Other Information
Candidates who do not possess the stipulated qualifications but have relevant work experience may still apply. Remuneration and appointment terms shall commensurate with qualifications and experience. SMU reserves the right to modify the appointment terms where necessary.
Additional Information
Career Level-
Senior Manager
Qualification-
Bachelor's Degree, Post Graduate Diploma, Professional Degree, Master's Degree
Years of Experience-
15 years
Job Type-
Full-Time
Job Specializations
Education/Training, Education
Company Overview
Singapore Management University is a place where high-level professionalism blends together with a healthy informality. The 'family-like' atmosphere among the SMU community fosters a culture where employees work, plan, organise and play together – building a strong collegiality and morale within the university.
Our commitment to attract and retain talent is ongoing. We offer attractive benefits and welfare, competitive compensation packages, and generous professional development opportunities – all to meet the work-life needs of our staff. No wonder, then, that SMU continues to be given numerous awards and recognition for its human resource excellence.
Additional Company Information
Registration No.
200000267Z
Company Size-
501 - 1000 Employees
Industry-
Education
Benefits & Others-
Dental, Medical, Sports (e.g. Gym), Parking, Regular hours, Mondays - Fridays, Business (e.g. Shirts)
Apply
Your application has been successfully submitted.