AI Practicum Manager Science (5-yr contract), SCIS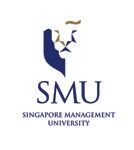 AI Practicum Manager Science (5-yr contract), SCIS
Singapore Management University
Singapore
Job Description
AI Practicum Manager
Source for internships and capstone projects for students.
Work closely with faculty members and industry partners to ensure internships and capstone projects are beneficial to the students and the programme.
Manage and administer internships and capstone projects done by MITB AI Track students.
Plan and manage MITB-AI track ~3 monthly seminars per year.
Assist in marketing activities (e.g., information/coffee sessions/masterclass/overseas trips/ interview MITB candidates for admissions) when required.
Qualifications
Minimum Master Degree.
Have completed and obtained a good grade in an undergraduate/postgraduate degree programme related to computer science / mathematics / computer engineering / information technology from a reputable institute of higher learning.
Minimum 5 years of relevant work experience in data science roles.
Strong in mathematics, data science and analytics.
Strong in framing data science problems from real world examples.
Superb self-learning ability, and willingness to learn.
Able to critic techniques in data science and machine learning.
Well verse in relational databases.
Organized, meticulous and responsible.
Good attitude, with a friendly and outgoing personality.
Strong team player.
Good communications (both spoken and written) and interpersonal skills.
Willingness to work flexible hours, sometimes on late evening or on some weekends (postgraduate courses are scheduled in evenings and Saturdays).
Additional Information
Career Level-
Manager
Qualification-
Master's Degree
Years of Experience-
5 years
Job Type-
Contract
Job Specializations-
Education/Training, Education
Company Overview
Singapore Management University is a place where high-level professionalism blends together with a healthy informality. The 'family-like' atmosphere among the SMU community fosters a culture where employees work, plan, organise and play together – building a strong collegiality and morale within the university.
Our commitment to attract and retain talent is ongoing. We offer attractive benefits and welfare, competitive compensation packages, and generous professional development opportunities – all to meet the work-life needs of our staff. No wonder, then, that SMU continues to be given numerous awards and recognition for its human resource excellence.
Additional Company Information
Registration No.
200000267Z
Company Size-
501 - 1000 Employees
Industry-
Education
Benefits & Others-
Dental, Medical, Sports (e.g. Gym), Parking, Regular hours, Mondays - Fridays, Business (e.g. Shirts)
Apply
Your application has been successfully submitted.