Research Associate/Fellow (15-month contract), NSOE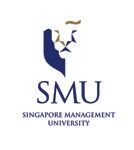 Research Associate/Fellow (15-month contract), NSOE
Singapore Management University
Downtown Core
Job Description
Provide research assistance
Conduct literature review: Searching journals for existing research on related topics and providing summaries of the literature on these topics
Data collection: Interviewing practitioners, industry partners and faculty, preparation of surveys and collation of data from surveys, administration of experimental materials, preparation of interview and focus group discussion scripts, transcribing and collation of data from interviews and focus group discussion
Empirical analyses: Conduct data analyses using statistical software
Compile information and write research reports
Qualifications
Bachelor/Master/PhD degree. Accounting/analytics/education-related background will be a plus
Competency in conducting literature review
Competencies in multiple research methods including survey, interview, experiment and focus group discussion
Ability to interview senior practitioners
Competency in the use of statistics in research
Ability in using statistical software (e.g. SPSS, SAS, Stat) for empirical analyses
Ability to transcribe and handle both qualitative and quantitative data
Ability to work independently, with attention to details
Excellent interpersonal, written and oral communication skills
Excellent project management skills, with experience in managing research projects
Excellent organisational and time-management skills
Other Information
For more info, please refer to this website - https://smc.smu.edu.sg
#LI-JN1
Additional Information
Career Level-
Manager
Qualification-
Bachelor's Degree, Post Graduate Diploma, Professional Degree, Master's Degree, Doctorate (PhD)
Years of Experience-
1 year
Job Type-
Contract
Job Specializations-
Education/Training, Education
Company Overview
Singapore Management University is a place where high-level professionalism blends together with a healthy informality. The 'family-like' atmosphere among the SMU community fosters a culture where employees work, plan, organise and play together – building a strong collegiality and morale within the university.
Our commitment to attract and retain talent is ongoing. We offer attractive benefits and welfare, competitive compensation packages, and generous professional development opportunities – all to meet the work-life needs of our staff. No wonder, then, that SMU continues to be given numerous awards and recognition for its human resource excellence.
Additional Company Information
Registration No.
200000267Z
Company Size-
501 - 1000 Employees
Industry-
Education
Benefits & Others-
Dental, Medical, Sports (e.g. Gym), Parking, Regular hours, Mondays - Fridays, Business (e.g. Shirts)