Research Assistant, School of Social Sciences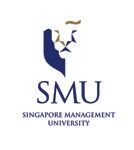 Research Assistant, School of Social Sciences
Singapore Management University
Downtown Core
Job Description
The Research Assistant will coordinate recruitment and test schedule and oversee data collection. Main responsibilities include, but are not limited to:
Research project design
Research protocol development
Literature review
Assist with IRB documents
Task implementation
Oversee research studies
Mentoring/training of undergraduate research assistants
Recruitment and coordination with partners and participating sites/individuals
Data collection
Data cleaning
Preliminary statistical analysis using SPSS
Manuscript and technical report preparation
Monitoring project budget
Maintenance of lab equipment and supplies
Qualifications
B.A. in Psychology
Strong research experience
Expertise in SPSS (preferably Mplus)
Ability to interact with a diverse population of participants (children, young adults, and seniors)
Excellent interpersonal, leadership, writing & organizational skills
Willing to work early mornings, evenings, and weekends as necessary to accommodate lab activities
Fluency in English, Mandarin, Teochew, Hokkien, and other dialects/ communicate with seniors.
Additional Information
Career Level-
Junior Executive
Qualification-
Bachelor's Degree, Post Graduate Diploma, Professional Degree
Years of Experience-
2 years
Job Type-
Contract
Job Specializations-
Education/Training, Education
Company Overview
Singapore Management University is a place where high-level professionalism blends together with a healthy informality. The 'family-like' atmosphere among the SMU community fosters a culture where employees work, plan, organise and play together – building a strong collegiality and morale within the university.
Our commitment to attract and retain talent is ongoing. We offer attractive benefits and welfare, competitive compensation packages, and generous professional development opportunities – all to meet the work-life needs of our staff. No wonder, then, that SMU continues to be given numerous awards and recognition for its human resource excellence.
Additional Company Information
Registration No.
200000267Z
Company Size-
501 - 1000 Employees
Industry-
Education
Benefits & Others-
Dental, Medical, Sports (e.g. Gym), Parking, Regular hours, Mondays - Fridays, Business (e.g. Shirts)