Postdoctoral Fellow (2-year), ROSA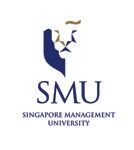 Postdoctoral Fellow (2-year), ROSA
Singapore Management University
Downtown Core
Job Description
This position is for Centre for Research on Successful Ageing (ROSA).
Conceptualize and conduct advanced quantitative analyses, using both cross-sectional and longitudinal survey, epidemiological and other data.
Supervise and/or support longitudinal data collection efforts.
Draft and submit papers, as lead author or co-author, for publication in high impact scientific journals.
Develop and submit competitive grant applications.
Participate actively in Centre activities, including conferences, seminars and workshops.
Qualification
PhD in a Sociology.
Minumum 2 years of relevant research experience (specialization in ageing research, medical sociology, family).
Demonstrated skills and expertise in advanced quantitative analyses.
At least 3 publications in top tier geriatrics and gerontology / epidemiology / public health / social science journals with at least 1 first authored publication.
A team player who can work in a multidisciplinary setting.
Expected to author, as lead author or co-author, at least 4 publications per year for submission for publication in high impact scientific journals.
Additional Information
Career Level-
Manager
Qualification-
Doctorate (PhD)
Years of Experience-
2 years
Job Type-
Contract
Job Specializations-
Education/Training, Education
Company Overview
Singapore Management University is a place where high-level professionalism blends together with a healthy informality. The 'family-like' atmosphere among the SMU community fosters a culture where employees work, plan, organise and play together – building a strong collegiality and morale within the university.
Our commitment to attract and retain talent is ongoing. We offer attractive benefits and welfare, competitive compensation packages, and generous professional development opportunities – all to meet the work-life needs of our staff. No wonder, then, that SMU continues to be given numerous awards and recognition for its human resource excellence.
Additional Company Information
Registration No.
200000267Z
Company Size-
501 - 1000 Employees
Industry-
Education
Benefits & Others-
Dental, Medical, Sports (e.g. Gym), Parking, Regular hours, Mondays - Fridays, Business (e.g. Shirts)