QA/QC Engineer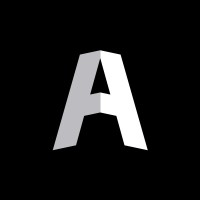 QA/QC Engineer
Collabera Technologies Private Limited Inc
Singapore
 2-10 years
 Contract Job
Job Description
Client – Manufacturing
Position – QA/QC
Duration – 3 months with possible extentation
Locatuon - Tuas
Area of Responsibility Key Activities/ Key management activities
Project / Contract Site Job Day to day responsibilities of the QA/QC activities include:
• Properly interpret regulations, codes and industry standards
• Monitor all quality related activities on the project
• Review quality inspection personnel qualifications and training requirements (against sub-contractor)
• Finalize specifications; conducting visual and measurement tests; rejecting and returning unacceptable materials
• Perform needed tests on site and in the laboratory to ensure conformity of material and works according to the contract specifications
• Use a computer to compile and submit daily reports, inspection reports, and interoffice communications.
• Pay attention to detail and be capable of recommending and approving repairs as well as performing visual inspection of completed work
• Meeting with the Client and sub-contractor etc.
• Coordinate inspection report format including RFI, release note and etc. with the Client and sub-contractor.
• Collect all necessary QC document including previous main contractor's document and summarize the QC dossier.
• Committed to project safety, Health, Environmental, Security, socioeconomic and Quality requirement.
• Provide the leadership for his responsibility and is accountable for the results.
• Function as key Team member within a Team environment with every decision based on what is the best for the Team.
Education level and/or relevant experience(s) • Having held a similar supervision work in the last 3 years
Knowledge and skills (general and technical) • Must be a team member and team player with leadership, motivation and technical skills
• Effective communication skills both verbally and in writing in English.
• High level of knowledge in ASME, AWS, API
• Capability to work with MS Office (Word, Excel etc.)
Other requirements (licenses, certifications, specialized training, physical or mental abilities required) • Safety Trainings in Singapore for worker in Construction Field (CSOC)
• Confined Space entry permit
Also, please attach a copy of your updated resume, in word format, elaborating your projects in tune with the client's requirement. This will assist us in placing you with one of our clients.
Name as per passport/IC card: First Name Middle Last
Major Skill:
Phone No:
WhatsApp Number:
Skype ID
Email Id:
Current Company: (Or last worked Company)
Highest Graduation: (Year of Pass) (Qualification)
Current Salary Per Month:
Expected Salary Per Month:
Total Work Exp:
Relevant Experience:
Current location (Nearest MRT)
Official Notice Period: (As mentioned in your offer letter)
Can join in: in days (After getting the offer letter)
DOB: (Date of Birth)
Visa Status:
IC Card No / Passport No:
Current Residence (Nearest MRT)
Thanks & Regards,
Dhvani Chaudhary
65-3163 2055 / what's app- +91-7574828307


Job Details
Industry:
Electronics Manufacturing
Function:
Quality Control / Assurance
Roles:
Other - Quality Assurance / Safety
Skills:
QcInspectionQuality centerQ.CQuality ControlSupervision QualityQaQuality assurance
Education:
DiplomaBachelors/ Degree
About 
Collabera Technologies Private Limited Inc
Established in 1991, Collabera is one of the fastest growing end-to-end information technology services and solutions companies globally. As a $500 million IT company, Collabera's client-centric business model, commitment to service excellence and Global Delivery Model enables its global 2000 and leading mid-market clients to succeed in an increasingly competitive marketplace.
With over 9000 IT professionals globally, Collabera provides value-added onsite, offsite and offshore technology services and solutions to premier corporations. Over the past few years, Collabera has been awarded numerous accolades and Industry recognitions including.
Collabera listed in GS 100 - recognized for excellence and maturity
Collabera named among the Top 500 Diversity Owned Businesses
Collabera listed in GS 100 & ranked among top 10 service providers
Collabera was ranked:
32 in the Top 100 Large Businesses in the U.S
18 in Top 500 Diversity Owned Businesses in the U.S
3 in the Top 100 Diversity Owned Businesses in New Jersey
3 in the Top 100 Privately-held Businesses in New Jersey
66th on FinTech 100
35th among top private companies in New Jersey
http://www.collabera.com/about_us/accolades.jsp