Procurement Project Manager (Plastic Parts)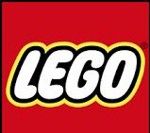 Procurement Project Manager (Plastic Parts)
LEGO Singapore Pte Ltd
Singapore
SGD 5,000 - SGD 7,000
Job Description
Are you looking for an exciting new opportunity? Would you like to build your career brick by brick in the LEGO Group?
Come and join our Procurement team and have the opportunity to drive product development of Novelty elements!
Core Responsibilities
• Novelty project management to safeguard milestones for product launch, stakeholder & supplier management, cost negotiations and improvement of processes, as well as innovation.
• Partnership with internal stakeholders, strategic sourcing and external suppliers to meet Full Manufacturing Cost and target cost
• Partnership with internal stakeholders and external supplier for Design For Manufacturing/ Design For Assembly , test solutions of Novelty projects
• Represent procurement to approve and reject EP,FEP,PP gate exit
• Partnership with internal stakeholder and external supplier for the resolutions of the technical issues in Novelty project
• Partnership with internal stakeholder and external spplier for capacity evaluation based on Novelty project volume in life cycle
• Budgeting the Capex/Opex for Novelty projects and manage the cost within budget set
• Coordinate with strategic sourcing team to optimize the supply base of Novelty projects
Play your part in our team succeeding
The mission of Procurement is to ensure global supply base operation excellence and compliance of LEGO requirements for procurement by supply market intelligence, sourcing strategy and benchmarking for related categories.
The role manages development and sustaining of on-time delivery of products/components, with best price & highest quality. This role requires you to drive product development of Novelty elements (from design to mass production, until market exit), stakeholder & supplier management, cost negotiations and improvement of processes, as well as innovation. The role manages stakeholders to secure outstanding product quality that meets LEGO Quality and Product Safety Standards, and on-time delivery.
The role is also responsible for developing assigned category supplier panel, establishing and executing sourcing strategy and support supplier management.
Do you have what it takes?
• Bachelor's degree or above in a business, supply chain or Engineering-related field or equivalent working experience
• Minimum 7-8 years of relevant working experience in Plastic Parts operation management: strategic sourcing/ project management; procurement/ supplier/ portfolio management experience; with high quality deliverables in a multinational manufacturing environment
• Strong negotiation, communication, influencing and analytical skills with ability to develop & manage supplier and stakeholder relationships
• Knowledge and understanding in manufacturing methodologies & processes in EMS will be beneficial
• Ability to work effectively both independently and as part of a team
• Strategic & analytical thinking abilities
• Solution and results orientation with proven ability to deliver
• Proactive and collaborative
• Strong communication skills
• Willingness and ability to travel
• ERP knowledge such as SAP and Oracle would be an advantage
Join the global LEGO® family
Children are our role models. Their curiosity, creativity and imagination inspire everything we do. We strive to create a diverse, dynamic and inclusive culture of play at the LEGO Group, where everyone feels safe, valued and they belong.
The LEGO Group is proud to be an equal opportunity and an affirmative action employer. We are committed to equal employment opportunity regardless of race, colour, ancestry, religion, sex, national origin, sexual orientation, age, citizenship, marital status, disability, gender identity or Veteran status.
We support our employees in being there for the moments that matter in life and celebrate families of all kinds, the loved ones that make us who we are. Being part of the LEGO Group also means taking part in our annual Play Day, playing a part in building a sustainable future and continuing our mission to "inspire and develop the builders of tomorrow."
The LEGO Group is fully committed to Children's Rights and Child Wellbeing across the globe. Candidates offered positions with high engagement with children are required to take part in Child Safeguarding Background Screening, as a condition of the offer. 
Thank you for sharing our global commitment to Children's Rights.
Build your career brick by brick at the LEGO Group.
Additional Information
Career Level
Manager
Qualification
Bachelor's Degree, Post Graduate Diploma, Professional Degree
Years of Experience
8 years
Job Type
Full-Time
Job Specializations
Manufacturing, Purchasing/Material Mgmt, Services, Logistics/Supply Chain
Company Overview
The LEGO Group offers unique and challenging career opportunities in a global organisation founded on fun, creativity and innovation. The name 'LEGO' is an abbreviation of the two Danish words "leg godt", meaning "play well". And that has been our guideline since 1932. Today, LEGO Group is the world's largest manufacturer in construction toys and LEGO products are sold in more than 130 countries. Our head office is in Billund, Denmark, and we have subsidiaries and branches throughout the world.
The LEGO Group is an inspiring and rewarding place to work. Our culture is characterised by an informal atmosphere, an open dialogue, and respect for each other. So if you are a dedicated professional with an imaginative mind who wants to take play seriously, we can offer you the building bricks for a great career.
To learn about how you can build your LEGO future please visit www.jobs.lego.com
Additional Company Information
Registration No.
197902191W
Company Size
More than 5000 Employees
Industry
Consumer Products / FMCG
Benefits & Others
Dental, Miscellaneous allowance, Medical, Sports (e.g. Gym), Vision, Regular hours, Mondays - Fridays, Casual (e.g. T-shirts), Flexible benefits