Procurement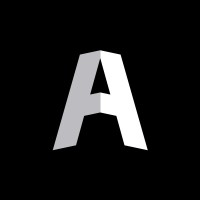 Procurement
Collabera Technologies Private Limited Inc
Singapore
 2-7 years
Contract Job
Job Description
1. Receiving and validating Purchase Requisitions (PRs)
2. Converting PRs into POs and communicating with Suppliers
3. Managing Open Orders and monitoring On-time delivery/ fulfillment
4. Order closure in systems for fulfilled orders
5. Supplier Query Resolution
6. Stakeholder Relations Management
Additionally familiarity with the following will be an added advantage
7. Experience in e-Procurement/ e-Sourcing Platforms like Ariba, Coupa or similar
8. Exposure to Contracts Admin process
Job Details
Industry:
IT / Computers - Hardware & Networking
Function:
Purchase / Logistics / Supply Chain
Roles:
Purchase Officer / Co-ordinator / Executive , Vendor Development Manager , Purchase Manager
Skills:
ProcurementProcurement PurchaseBuyer materialsSourcingPurchaseAriba BuyerCoupaEmptorisKeteraRfq AribaRfiRfp
Education:
DiplomaBachelors/ Degree
About 
Collabera Technologies Private Limited Inc
Established in 1991, Collabera is one of the fastest growing end-to-end information technology services and solutions companies globally. As a $500 million IT company, Collabera's client-centric business model, commitment to service excellence and Global Delivery Model enables its global 2000 and leading mid-market clients to succeed in an increasingly competitive marketplace.
With over 9000 IT professionals globally, Collabera provides value-added onsite, offsite and offshore technology services and solutions to premier corporations. Over the past few years, Collabera has been awarded numerous accolades and Industry recognitions including.
Collabera listed in GS 100 - recognized for excellence and maturity
Collabera named among the Top 500 Diversity Owned Businesses
Collabera listed in GS 100 & ranked among top 10 service providers
Collabera was ranked:
32 in the Top 100 Large Businesses in the U.S
18 in Top 500 Diversity Owned Businesses in the U.S
3 in the Top 100 Diversity Owned Businesses in New Jersey
3 in the Top 100 Privately-held Businesses in New Jersey
66th on FinTech 100
35th among top private companies in New Jersey
http://www.collabera.com/about_us/accolades.jsp