Senior/Principal HR Generalist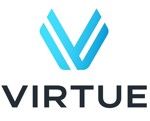 Senior/Principal HR Generalist
Virtue Diagnostics Singapore Pte. Ltd.
Central
SGD 5,000 - SGD 7,000
Job Highlights
Convenient transportation near MRT station
Attractive compensation and benefits package
Sound and innovative working environment for R&D professionals
Job Description
Main Tasks & Responsibilities
Directs a variety of human resource-related programs to ensure that the organization's current and future human resource requirements are met and that employees are recruited, managed, organized, trained, evaluated and rewarded in accordance with organization's human resource strategy.
Liaises with functional or operational area managers to develop and implement local human resource strategies that are appropriate for their business needs, but consistent with the organization's overall human resource strategy.
Evaluates the organization's future workforce needs in order to recommend changes to the organization's human resource strategy and adapt existing current human resource programs to meet these needs.
Provides professional support on workforce planning and budgeting to address appropriate business needs which is aligned with short term and long term business strategy.
Develops appropriate incentive plans and compensation change proposals to support continuous business growth and motivate employees in an effective way.
Provides professional coaching and suggestions for line managers on talent management including identifying and developing high potentials and high performers, dealing with low performers.
Manages all office adminstration related affairs of Singapore site including office supplies, office access, company chops, property affairs etc.
Education& Qualifications
Degree of Bachelor or above in Human Resouces Management or related
Experiences
More than 5-8 years working experience in global companies as HR BP, especially support Research and Development team
Experience in IVD industry would be a plus
Familiar with labor/employment related regulations, laws in Singapore
Language skills
Fluent in English
Madarin communication skills is preferred
Other Skills and Qualifications
Good business acumen and strategic thinking
Conflict Management Skills
Good communication and interpersonal skills
Open-minded, action oriented, collaborative
Coaching skills 
Additional Information
Career Level
Senior Executive
Qualification
Bachelor's Degree, Post Graduate Diploma, Professional Degree
Years of Experience
5 years
Job Type
Full-Time
Job Specializations
Admin/Human Resources, Human Resources
Company Overview
Virtue Diagnostics Singapore Pte. Ltd. is 100% invested as an overseas Research & Development center by Virtue diagnostics Suzhou Co., LTD. An innovative IVD company established in China in June 2019 and focusing on Pathogenic Microorganisms, Cancer, Maternal & Fetal Health, and Chronic Diseases. The company will adopt a collaborative innovation model, establish a complete industrial chain from innovative research and development to clinical trials, clinical applications, and large-scale industrialization, and serve the world's advanced diagnostic technologies and solutions to the China market. At present, the company has reserved a number of pipelines for research projects.  
Additional Company Information
Registration No.
202008741D
Company Size
1 - 50 Employees
Average Processing Time
6 days
Industry
BioTechnology/Pharmaceutical/Clinical research
Benefits & Others
Regular hours, Mondays - Fridays
Specific Location
Buona Vista Biopolis