Channel Development Executive (B2B channel and e-commerce)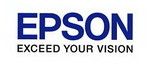 Channel Development Executive (B2B channel and e-commerce)
Epson Singapore Pte Ltd
Central - Others
Job Description
About the role 
This Channel Development incumbent (for new channel & e-commerce) will play a fundamental role in achieving new partner / end user acquisition and revenue growth objectives. The incumbent must be comfortable in making dozens of calls per day, working with unmanaged channel partners, generating interest, qualifying prospects and closing sales. In addition, you will also be tasked to manage our e-Commerce partner ensuring increased share of wallet due to growing importance of online channel. 
Key Accountabilities
New Channel Development Activities
Research accounts, identify key players and generate interest
Source new sales opportunities through inbound leads follow-up and outbound cold calls and emails
Team with channel partners to build pipeline and close deals
Route qualified opportunities to the appropriate account managers for further development and closure
Maintain and expand database of prospects within assigned territory
Achieve quarterly quotas
E-commerce Activities:
Support day-to-day execution and coordination of all e-Commerce activities on Lazada and Shopee, including working with Marketing team to improve key metrics e.g. content score
Execute digital marketing programs to drive sales conversion on Lazada, Shopee as well as other online platforms by working with Marketing team
Track e-commerce marketing efforts, analyse data, provide analysis and recommend new features on e-Commerce sites that drive flagship stores' visibility and sales by engaging with local / regional Epson digital e-Marketplace lead(s)
Ability to perform online demos to prospects
Position Specification
Proven inside sales experience, with strong phone presence and experience conducting outbound calls
Proven track record in sales
Prior experience in e-commerce
Knowledgeable about consumer preferences
Able to perform data analytics
Proficient in corporate productivity and web presentation tools e.g. CRM & MS Excel
Excellent verbal and written communications skills
Strong listening and presentation skills
Ability to multi-task, prioritize, and manage time effectively
Diploma or equivalent is preferred
Additional Information
Career Level
Junior Executive
Qualification
Diploma, Advanced/Higher/Graduate Diploma
Years of Experience
3 years
Job Type
Full-Time
Job Specializations
Sales/Marketing, Sales - Corporate
Company Overview
Epson Singapore Pte Ltd was established in October 1982 as Epson Electronics (Singapore) Pte Ltd, a wholly owned subsidiary of the Seiko Epson Corporation, Japan, with the objective of promoting the sales and marketing of Epson printers in the region. In 1987, our business scope was expanded to include the sale of electronic components and system devices. The company was subsequently renamed Epson Singapore Pte Ltd in 1988.
Our product portfolio saw rapid expansion in the following years to include more IT based products such as colour inkjet printers, laser printers and serial impact dot matrix printers that cater to both business and personal user environments.
In recent years, we have also successfully entered the competitive market of visual instruments with highly-sophisticated LCD projectors and peripherals as well as system devices such as crystal oscillators, camera modules, D-TED colour LCD modules, ultra compact TFT LCD modules, LCD modules, LCD drivers and ASIC/System LSI microcomputers. Then there are also the highly regarded Epson Point-of-Sales receipt printers that have been holding a worldwide leadership position.
The attainment of ISO 9001 & ISO 14001 certifications in November 1997 & March 2000 respectively is a reflection as well as an affirmation of our commitment to excellent product quality and good corporate citizenship Epson Singapore is committed to implying with the environment Policy established.
January 2001 marked an exciting milestone in the new millennium for Epson Singapore when we were accorded the statues of regional headquarters. With that move, our regional sales network was substantially enlarged to include countries in Southeast Asia with the highest economic growth potential. Most recently in April 2012, Epson Singapore was made the regional sales and service headquarters for our world-renowned factory automation robots.
Our regional products sales now cover Indonesia, Malaysia, the Philippines, Singapore, Thailand, Indochina, and the South Asian nation of Pakistan.
Epson Singapore is proud to be part of the rapid economic growth of the region that could only come about because of sound economic policies, dedicated workforces and the pervasive use of it in government, industry, business and in homes.
Epson first started life in Suwa, Japan in 1942 as "Daiwa Kogyo" – a company making wristwatch parts of its parent company, Seiko. The Epson name was subsequently derived in 1975 from the idea of the company being offspring ("son") of the innovative and successful EP-101, the world's smallest electronics printers (EP) which was created by the company in 1968. This revolutionary commercial printer was developed from the world's first digital printing timer that was specially designed for the Tokyo Olympics in 1964.
Additional Company Information
Registration No.
198204474C
Company Size
51 - 200 Employees
Industry
Computer/Information Technology (Hardware)
Benefits & Others
Medical, Regular hours, Mondays - Fridays, Business (e.g. Shirts)