Senior Executive - Logistics Management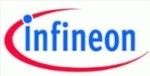 Senior Executive - Logistics Management
Infineon Technologies
Kallang
Job Description
Part of your life. Part of tomorrow.
We make life easier, safer and greener - with technology that achieves more, consumes less and is accessible to everyone. Microelectronics from Infineon is the key to a better future. Efficient use of energy, environmentally-friendly mobility and security in a connected world - we solve some of the most critical challenges that our society faces while taking a conscientious approach to the use of natural resources.
The backend segments enable the development of comprehensive innovation across the entire value chain: starting with chip manufacturing, to wafer testing, preassembly, package development and development of new materials. The backend cluster combines the competencies for planning, productivity, innovation and quality, assembly and testing.In your new role you will:
Facilitate inbound & outbound shipping activities between subcons & distribution Centre
Work with transportation / freight forwarder / 3rd party warehouse on transportation arrangement, orchestrate deliveries, co-ordinate receiving activities, tracking, monitoring shipment to ensure shipment quality
Facilitate logistics solutions from OSAT to Receiving Hub, coordinating among OSAT brokers and forwarders on customs declaration and transportation process
Plan freight spending according to departmental and company's goals
Manage 1st level shipping issues escalation with regards to damage shipment, customs delays, freight offloads, and supports broker / forwarder on customs inspection activities when necessary
Respond to urgent shipment requests with full & constant communication to all stakeholders
Supports custom compliance topic such as to ensure accurate HS code & CoO on subcons shipments
Manage 3PL performance and support in project management
You think analytically and result-oriented, have a structured and self-driven working style and a strong customer orientation. You demonstrate high quality standards for yourself and other people and generate value with your ideas and solutions.
You are best equipped for this task if you have:
Bachelor's Degree in Engineering / Industrial, Business Management / Supply Chain/ Logistics
Minimum 5 years of relevant experience in Logistics & Freight Forwarding management
Ability to analyze data and recognize improvement opportunity
In depth knowledge on Customs Regulations, especially on bonded logistics
Strong analytical and problem solving skills
Proactive personality with a sense of urgency and attention to detail at all times
Additional Information
Career Level
Non-Executive
Qualification
Bachelor's Degree, Post Graduate Diploma, Professional Degree
Years of Experience
5 years
Job Type
Full-Time
Job Specializations
Services, Logistics/Supply Chain
Company Overview
Society currently faces a number of daunting challenges. The world's population is growing rapidly, more and more megacities are forming and demand for energy continues to spiral across the globe. In addition, the rising need for climate protection calls for new approaches to energy consumption in many areas of everyday life.
Infineon Technologies AG offers semiconductor and system solutions addressing three central challenges to modern society: energy efficiency, mobility, and security. In the 2014 fiscal year (ending September 30), the company reported revenues of 4.32 billion euros with approximately 29,800 employees worldwide. In January 2015, Infineon acquired US-based International Rectifier Corporation, a leading provider of power management technology, with revenues of USD 1.1 billion (fiscal year 2014 ending June 29) and approximately 4,200 employees.
Additional Company Information
Registration No.
197000667M
Company Size
2001 - 5000 Employees
Industry
Semiconductor/Wafer Fabrication
Benefits & Others
Medical, Regular hours, Mondays - Fridays, Business (e.g. Shirts)
Specific Location
Kallang