Regional Manager, Compensation & Benefits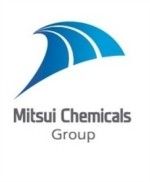 Regional Manager, Compensation & Benefits
Mitsui Chemicals Asia Pacific, Ltd
Central - Others
Job Description
Reporting to General Manager, Human Resources, the incumbent will review, develop and drive the design and implementation of compensation and benefits strategies and policies which will enable the group of companies in Singapore to attract, retain and motivate employees. The incumbent will also act as the C&B consultant for affiliates in Asia Pacific. The role has primary focus on Singapore and Asia Pacific and may take global C&B projects as assigned.
Responsibilities:
Review and improve the C&B policies and programs across the group of Companies in Singapore.
Interpret and review, where appropriate, key HR policies, and communicate with the HR teams
Acting as a subject matter expert in the area of C&B to HRBPs in Singapore and AP
Accountable for market data collection, analysis and range development. Ensure market data analysis and recommendations are aligned with the C&B direction for the group of Companies
Review and analyze salary & benefits benchmarks and trends to identify and develop recommendations to maintain the Company's competitive advantage
Prepare annual salary and bonus budgeting for the Companies.
To manage the annual salary benchmarking and support the HRBPs on Annual salary review and group bonus payout process
Review and manage Overseas Assignment policies, and oversee Expatriates and Overseas Assignment matters in Singapore
Oversee HR operations outsourced vendors for Singapore companies are smooth which includes develop and maintain SOP, and ensure outsourcers comply fully with the SOP
Advise and provide consultations on C&B related issues to Asia Pacific affiliates
Lead, manage and oversee the C&B team in Singapore and ensure high level of professional services
To support HQ in Japan on global projects as and when assigned
Requirements:
Bachelor's Degree in Human Resource Management
Sound understanding of full spectrum of C&B and at least 8 years of working experience specializing in Compensation & Benefits
Analytical mind, keen eye for details, innovative problem solving and decision making
High level of self-motivation and independent thinking
Good communication and influencing skills
Proficient in Microsoft Office applications
Additional Information
Career Level
Manager
Qualification
Bachelor's Degree, Post Graduate Diploma, Professional Degree
Years of Experience
8 years
Job Type
Full-Time
Job Specializations
Admin/Human Resources, Human Resources
Company Overview
Mitsui Chemicals Inc. is one of the largest chemical companies in Japan. Our innovative technologies and materials, along with products that offer new functionality, are being used for a wide range of fields such as automotive, electronics and information, life, environment and energy, and packaging in our society.
Mitsui Chemicals presence in Singapore includes:-
Mitsui Chemicals Asia Pacific, Ltd. (regional headquarter)
Mitsui Phenols Singapore Pte. Ltd.
Mitsui Elastomers Singapore Pte Ltd
Mitsui Chemicals Singapore R&D Centre Pte. Ltd.
SDC Technologies Asia Pacific Pte Ltd
Prime Evolue Singapore Pte Ltd
Mitsui Chemicals Asia Pacific, Ltd - Established in 1997, it is one of the four regional headquarters of Mitsui Chemicals Inc, managing the company's operations in ASEAN, South Asia, Middle East and Oceania.
Mitsui Phenols Singapore Pte Ltd - Our integrated Phenol - Bisphenol A complex is one of Mitsui Chemicals largest overseas Phenol - Bisphenols A site set up since 1998.
Mitsui Elastomers Singapore Pte Ltd - Established in 2001, it manufactures and sells a line of high performance elastomers centered at a flagship product, TAFMER™.
Mitsui Chemicals Singapore R&D Centre Pte Ltd - It is the driving force in Mitsui Chemicals Group for achieving and maintaining superior levels of R&D competitiveness in our business domains since its establishment in 2011.
SDC Technologies Asia Pacific Pte Ltd - SDC Technologies Inc., a wholly owned company of Mitsui Chemicals Inc., is a recognized world leader in the development and manufacturing of proprietary, high-performance coating systems. SDC Technologies Asia Pacific, Pte. Ltd. a wholly owned subsidiary under SDC Technologies, Inc. is a newly incorporated company in Singapore.
Prime Evolue Singapore Pte Ltd - Established in Oct 2012, the new production facility (2MX Plant) will manufacture and sell Evolue™, a high-performance linear-low density polyethylene resin (LLDPE).
Additional Company Information
Registration No.
198704060E
Company Size
201 - 500 Employees
Industry
Chemical/Fertilizers/Pesticides
Benefits & Others
Dental, Miscellaneous allowance, Medical, Regular hours, Mondays - Fridays, Business (e.g. Shirts)
Specific Location
HarbourFront
Apply
Your application has been successfully submitted.