Software Trainee fresher Freshers Fresher Trainee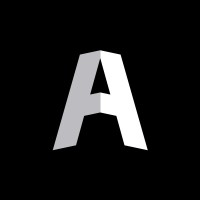 Software Trainee fresher Freshers Fresher Trainee
Collabera Technologies Private Limited Inc
Singapore
 0-3 years
 Contract Job
Job Description
Points Summary
About the Program
• It's a 5-6 weeks of extensive .NET training program which is being conduct by Collabera for our Client.
• The program will focus on provide the participant with in-depth and hands-on learning experience on the .NET platform
• The training curriculum has been jointly crafted by client and Collabera to ensure all the participants become a Full Stack .NET Developer at the end of the training program
• Upon completion of the training program, your performance/learning's will be evaluated and you will be deployed in to the project at Accenture
• The end-customer of client is Singapore government agencies and the project is based on the leading micro services architecture, which you will be trained on
Criteria
• Only IT Fresh Graduates 2018/19/20 pass out or 1-2 years Exp candidates in Software Development.
• Citizens or PR's only.
• Notice period Immediate to 15 days.
Job Description
• As mentioned, the job description is just an reference point.
• Accenture will assign task and define responsibilities based on candidates capability i.e. which part of Full Stack development he/she is strong at for example front-end or back-end
• Attached a brief job description extracted from our contracts for reference
• Please note, that the entire training program has been crafted around the job description itself and its not generic training
Tentative Training & Deployment Timeline • Training start Date: 19th Apr 2021
• Project Joining Date: 7th Jun 2021
IV Process
• Candidates have to attend aptitude & Technical assessment (C & C#).
• Shortlisted candidate will be interviewed by the Client's project team.
• Selected candidates will be eligible for this training program.
• Post training candidate has to again undergo technical assessment with the client, only selected will be offered a 12 months of Contract with Collabera as Software Engineer.
Please share resume
Thanks & regards,
Dhvani Chaudhary
Job Details
Industry:
IT / Computers - Hardware & Networking , IT / Computers - Software
Function:
IT
Roles:
Software Engineer / Programmer
Skills:
FreshersGraduate FresherGraduatesfresh graduatesDotnet.Net. NetTRAI Software Trainee.NETASP.NETC#Dotnet
Education:
Bachelors/ Degree
About 
Collabera Technologies Private Limited Inc
Established in 1991, Collabera is one of the fastest growing end-to-end information technology services and solutions companies globally. As a $500 million IT company, Collabera's client-centric business model, commitment to service excellence and Global Delivery Model enables its global 2000 and leading mid-market clients to succeed in an increasingly competitive marketplace.
With over 9000 IT professionals globally, Collabera provides value-added onsite, offsite and offshore technology services and solutions to premier corporations. Over the past few years, Collabera has been awarded numerous accolades and Industry recognitions including.
Collabera listed in GS 100 - recognized for excellence and maturity
Collabera named among the Top 500 Diversity Owned Businesses
Collabera listed in GS 100 & ranked among top 10 service providers
Collabera was ranked:
32 in the Top 100 Large Businesses in the U.S
18 in Top 500 Diversity Owned Businesses in the U.S
3 in the Top 100 Diversity Owned Businesses in New Jersey
3 in the Top 100 Privately-held Businesses in New Jersey
66th on FinTech 100
35th among top private companies in New Jersey
http://www.collabera.com/about_us/accolades.jsp
Apply
Your application has been successfully submitted.