Trainee/Junior Developer(.Net)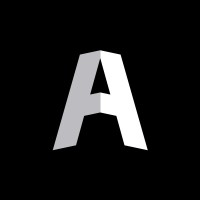 Trainee/Junior Developer(.Net)
Collabera Technologies Private Limited Inc
Singapore
 0-3 years
Permanent Job
Job Description
Excellent opportunity on Hire-Train-Deploy programme for - Trainee/Junior Developer .Net
We have an excellent opportunity for Trainee/Junior developer- .Net role with one of our esteemed clients as part of Hire- Train-Deploy programme.
If you donot have a skill on .net, but have a passion to learn, you will be trained on .Net skill and hired as Junior/Trainee Developer.
Candidate must possess at least a Diploma, Advanced/Higher/Graduate Diploma, Bachelor's Degree, Post Graduate Diploma, Professional Degree, Engineering (Computer/Telecommunication) or equivalent.
0-2 years of working experience in the related field is required for this position.
Preferably Junior Executives specializing in IT/Computer - Software, IT/Computer - Hardware or equivalent.
Full-Time position(s) available.
Please share your CV at [Confidential Information] if you wish to discuss more in detail.
Job Details
Industry:
IT / Computers - Software
Function:
IT
Roles:
Software Engineer / Programmer
Skills:
"Information Technology""Computer science"TraineeFresherintern .NETJava
About 
Collabera Technologies Private Limited Inc
Established in 1991, Collabera is one of the fastest growing end-to-end information technology services and solutions companies globally. As a $500 million IT company, Collabera's client-centric business model, commitment to service excellence and Global Delivery Model enables its global 2000 and leading mid-market clients to succeed in an increasingly competitive marketplace.
With over 9000 IT professionals globally, Collabera provides value-added onsite, offsite and offshore technology services and solutions to premier corporations. Over the past few years, Collabera has been awarded numerous accolades and Industry recognitions including.
Collabera listed in GS 100 - recognized for excellence and maturity
Collabera named among the Top 500 Diversity Owned Businesses
Collabera listed in GS 100 & ranked among top 10 service providers
Collabera was ranked:
32 in the Top 100 Large Businesses in the U.S
18 in Top 500 Diversity Owned Businesses in the U.S
3 in the Top 100 Diversity Owned Businesses in New Jersey
3 in the Top 100 Privately-held Businesses in New Jersey
66th on FinTech 100
35th among top private companies in New Jersey
http://www.collabera.com/about_us/accolades.jsp