Senior Director, Regional Compliance Office (Asia Pacific)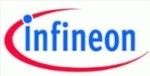 Senior Director, Regional Compliance Office (Asia Pacific)
Infineon Technologies
Kallang
Job Description
Part of your life. Part of tomorrow.
We make life easier, safer and greener - with technology that achieves more, consumes less and is accessible to everyone. Microelectronics from Infineon is the key to a better future. Efficient use of energy, environmentally-friendly mobility and security in a connected world - we solve some of the most critical challenges that our society faces while taking a conscientious approach to the use of natural resources.
In your new role you will:
Act as the responsible Compliance Officer in AP
Develop, implement and enhance a comprehensive, sustainable Compliance Management System (CMS: Compliance culture, targets, organization, risk assessment, program, communication, improvement) in particular in the areas of corruption prevention and antitrust governance in AP in alignment with the global Compliance program
Strengthen ethical and legally compliant behavior as an integral part of Infineon's company culture
You are best equipped for this task if you have:
A Degree in Business Administration, Economics or Law
10+ years of experience in an international hi-tech industry and / or law / consultancy firm; preferably with experience in corporate functions such as Compliance, Audit, Legal or HR
Established internal and external network in compliance community
Strategic global thinking taking into consideration cultural differences
Convincing communication skills in particular conveying unpleasant messages and steadfastness
Problem solving capabilities such as high analytical and cultural-sensitive skills, working under (time) pressure and taking into consideration complex business and legal requirements
Capability to come to practical, feasible advice
Open mindedness, curiosity, willingness and ability to learn and to develop his/her own personality and skillset
Strong expertise in preparing and conducting presentations and trainings on different hierarchical levels across all functional and division boards
Additional technical qualifications are an advantage (Engineer, Data scientist etc)
Fluent in English and Malay or other Asian language
Additional Information
Career Level
Junior Executive
Qualification
Bachelor's Degree, Post Graduate Diploma, Professional Degree
Years of Experience
10 years
Job Type
Full-Time
Job Specializations
Accounting/Finance, Audit & Taxation
Company Overview
Society currently faces a number of daunting challenges. The world's population is growing rapidly, more and more megacities are forming and demand for energy continues to spiral across the globe. In addition, the rising need for climate protection calls for new approaches to energy consumption in many areas of everyday life.
Infineon Technologies AG offers semiconductor and system solutions addressing three central challenges to modern society: energy efficiency, mobility, and security. In the 2014 fiscal year (ending September 30), the company reported revenues of 4.32 billion euros with approximately 29,800 employees worldwide. In January 2015, Infineon acquired US-based International Rectifier Corporation, a leading provider of power management technology, with revenues of USD 1.1 billion (fiscal year 2014 ending June 29) and approximately 4,200 employees.
Additional Company Information
Registration No.
197000667M
Company Size
2001 - 5000 Employees
Industry
Semiconductor/Wafer Fabrication
Benefits & Others
Medical, Regular hours, Mondays - Fridays, Business (e.g. Shirts)
Specific Location
Kallang