Part-Time Sales Executive (10 openings)
The successful candidates for this job must demonstrate exceptional lead generation skills. You must be proactive and have the ability to generate new sales leads. A successful Sales Consultants can be promoted to Solution Consultant.
Develop sales plans to introduce products in new markets.
Proactive in lobbying and generating sales.

Good interpersonal and communications skill with customer-oriented mindset.

Ability to work independently with minimum supervision and a good team player.

Sourcing for lead through channels such as Social Media, Database Searches, Business Listing Portals;

Liaise/interact and understand the clients organizational profile and requirements;

Create awareness of our company and service offered.
For Part-Time Sales Executive position, applicants should possess:
Suitable for people with years of experience in Corporate Sales, Account Servicing, Customer Service in large corporations;
Suitable For People Looking For Flexi-Hours / Home-Office Based arrangements;
Applicants should be Singaporean citizens or PR;
Highly rewarding incentive scheme for achievers;
Age is not an issue but traits such as being self-motivated, people friendly personality, hardworking, independent, goal driven with strong desire to achieve results are what we are looking for;
Must be prepared to work independently in a fast-paced environment 24/7 from Home and/or Office;
Those without experience but with the above traits are welcome to apply as training and guidance are provided.
Qualification: Diploma with at least 2 years experience of Sales in the IT Industry
Good product knowledge of web hosting and I.T Industry.
Good product knowledge of Cloud hosting, Exchange Email Hosting, Microsoft Office 365, Google Apps for Work
Good command of spoken and written English
Ability to generate new sales.
Independent with less supervision.
Ability to meet monthly sales target.
Proven track records of sales.
Excellent interpersonal and communication skills with high energy level as well as strong self motivational drive.
1-2 years Working experience with I.T services and telemarketing experience.
Full commission based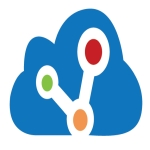 We make IT simple for your business