Network Engineer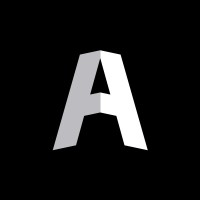 Network Engineer
Collabera Technologies Private Limited Inc
Singapore
 1-4 years
Contract Job
Job Description
Attend in-person meetings with clients to analyse, troubleshoot and diagnose hardware problems
Actively update, maintain and monitor all aspects of IT networks
Install and configure IT systems and applications within the company
Respond to customer inquiries and assist in troubleshooting and resolving challenges
Complete detailed reports listing requests to technical assistance, steps taken to resolve them, and the specific dates/individuals involved
Assist management in creating training materials pertaining to IT troubleshooting and usage
Act as the initial point of contact for all IT and system related concerns from clients or other employees
Organize and file documentation pertaining to warranties and instructional guides for computer hardware


Job Details
Industry:
IT / Computers - Hardware & Networking
Function:
IT
Roles:
Network Administrator , Technical Support Engineer , Configuration Mgr / Release Manager
Skills:
lTechnical Support EngineerNetowork level 1level 1l 1 VpnTechnical Support
Education:
DiplomaBachelors/ Degree
About 
Collabera Technologies Private Limited Inc
Established in 1991, Collabera is one of the fastest growing end-to-end information technology services and solutions companies globally. As a $500 million IT company, Collabera's client-centric business model, commitment to service excellence and Global Delivery Model enables its global 2000 and leading mid-market clients to succeed in an increasingly competitive marketplace.
With over 9000 IT professionals globally, Collabera provides value-added onsite, offsite and offshore technology services and solutions to premier corporations. Over the past few years, Collabera has been awarded numerous accolades and Industry recognitions including.
Collabera listed in GS 100 - recognized for excellence and maturity
Collabera named among the Top 500 Diversity Owned Businesses
Collabera listed in GS 100 & ranked among top 10 service providers
Collabera was ranked:
32 in the Top 100 Large Businesses in the U.S
18 in Top 500 Diversity Owned Businesses in the U.S
3 in the Top 100 Diversity Owned Businesses in New Jersey
3 in the Top 100 Privately-held Businesses in New Jersey
66th on FinTech 100
35th among top private companies in New Jersey
http://www.collabera.com/about_us/accolades.jsp