Cloud Solution Consultant
Identify, present and close sales
Managing all aspect of sales engagement and account management
Explore new sales channel
Management of existing and potential client portfolio
Understand customer requirements & specification via quotation/ tender/ proposal
Design & propose intermediate to advanced level projects solutions
Evaluate scalability and reliability aspects of IT systems
Provide pre-sales technical support that includes solution architecturing
Provide technical consultancy during follow-up meetings & technical clarification sessions
Involve in the running & management of projects when required
Assist in project planning, implementation and support
Deploy cloud solution to customer
Conduct product training to customers and partners.
B2B lead generation
Current Issue SME is Facing with basic POP/IMAP Email
Email Quota always Full
Small email attachment file size
Unreliable email uptime
Mail Delivery error in certain countries
Unsecured email service
Unable to sync email across multiple devices - PC/Laptops/iPhone etc
Solution - Enterprise Hosted Exchange
200GB and more Email Space
50MB File attachment size
99.999% Uptime SLA
Email delivery unblocked
Secured email service
Sync email and folders/calendars/contacts across multiple devices - PC/Laptops/iPhone etc
For Cloud Solution Consultant position, applicants should possess:
A can-do attitude
Can identify with the issue of shared email POP solution
Qualification: Diploma with at least 2 years experience of Sales in the IT Industry
Good product knowledge of web hosting and I.T Industry.
Good product knowledge of Cloud hosting, Exchange Email Hosting, Microsoft Office 365, Google Apps for Work
Good command of spoken and written English
Ability to generate new sales.
Independent with less supervision.
Proven track records of sales.
Excellent interpersonal and communication skills with high energy level as well as strong self motivational drive.
1-2 years Working experience with I.T services and telemarketing experience.
Full commission based role. Recurring commission from second year onward.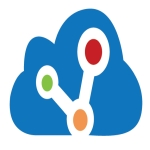 We make IT simple for your business