IT Administrator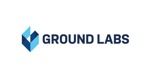 IT Administrator
Ground Labs Pte Ltd
Toa Payoh
Job Description
We are seeking an individual who is meticulous, organized and detail oriented to join our group as an IT Administrator based in our head office in Singapore. Our subsidiary offices are in Australia, Ireland and the United States. Your role is to assist in the administration of our IT systems and provide support to Engineering for the Group. If you are looking to hone your skill set and knowledge in IT networking, maintenance and administration in a data security software company, this will be a good opportunity for you.
Key Responsibilities
●   Day-to-day support for the Group's IT infrastructure in our Singapore office, including:
● Servers (Linux, Windows)
● Desktops (Linux, macOS, Windows)
● IP Phones (Crestron, Polycom, Yealink)
● Email
● Software
● Printers
● Backup systems
● Networking equipment
● Occasional support when needed for the IT infrastructure in our international offices.
● Monitoring of system performance to ensure reliability.
● Configuration of cloud-based IT services (Office 365, G-Suite, Azure Active Directory, etc).
● Maintenance of the company IT asset register.
● Ensuring that all third-party software is installed, up-to-date and licensed correctly.
● On-boarding of new hires and off-boarding of leavers.
● Internal IT migration projects (Planning, Testing, Execution).
● Preparation of internal IT policies.
● Working with other teams to optimize and improve work processes.
●   Work with Engineering to setup, maintain and monitor development & testing infrastructure (on-Prem, VM and cloud, etc)
● Provide ad-hoc support as and when required including off-hours support in the event of service outages and preventive maintenance routine whenever applicable.
● Any other duties as assigned.
Requirements
● Diploma or Bachelor's Degree in Computer Studies
● At least three years experience in IT Administration
● Experience with basic Ethernet LAN networking, Wi-Fi, and VPN technologies.
● Excellent verbal and written communication skills in English
● Must be a self-starter, competent to work independently with minimum supervision
● Experience working in a midsize international company
● Understands security issues and execute the necessary procedures to maintain a secure system environment
● Ability to coach and train other users
Additional Information
Career Level
Junior Executive
Qualification
Diploma, Advanced/Higher/Graduate Diploma
Years of Experience
3 years
Job Type
Full-Time
Job Specializations
Computer/Information Technology, IT-Network/Sys/DB Admin
Company Overview
It started back in 2007 with two software industry friends discussing the idea of creating solutions for the Payment Card Industry (PCI). Being techies, they wanted their core focus to be on using their engineering capabilities to create something special. This led them to the development of an industry leading and powerful new way to search and remediate for sensitive data across organizations' digital environments and help them comply with their legal requirements and mitigate from external and internal threats.
Fast forward 12 years, Ground Labs has grown from that core concept to be the best in the world at enabling companies and institutions to find and remediate sensitive and business critical data. Our success has come from our two biggest assets; our code and our employees, this is why we have the customers we have and market recognition. Without these two special factors, we would not be the sensitive data discovery software experts we are today. We want you to be part of our continued success story.
Additional Company Information
Registration No.
201106727H
Company Size
1 - 50 Employees
Average Processing Time
17 days
Industry
Computer / Information Technology (Software)
Benefits & Others
Dental, Medical, Regular hours, Mondays - Fridays, Competitive remuneration package and discretionary bonuses, Smart Casual