Staff Technician - Preventive Maintenance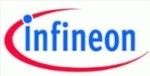 Staff Technician - Preventive Maintenance
Infineon Technologies
Kallang
Job Description
Part of your life. Part of tomorrow.
We make life easier, safer and greener - with technology that achieves more, consumes less and is accessible to everyone. Microelectronics from Infineon is the key to a better future. Efficient use of energy, environmentally-friendly mobility and security in a connected world - we solve some of the most critical challenges that our society faces while taking a conscientious approach to the use of natural resources.
The backend segments enable the development of comprehensive innovation across the entire value chain: starting with chip manufacturing, to wafer testing, preassembly, package development and development of new materials. The backend cluster combines the competencies for planning, productivity, innovation and quality, assembly and testing.In your new role you will:
Troubleshoot, resolve major breakdown and perform basic preventive maintenance on equipment & documentation
Perform equipment / accessories restoration and audit
Impart basic operation and troubleshooting skills to new / junior technician
Assist in equipment / conversion kit buyoff, release & documentation
Support in equipment evaluations and Improvement projects
Provide daily operation support and update daily report
You are best equipped for this task if you have:
Diploma in Electrical / Electronic / Manufacturing and Mechatronics Engineering
Possess 3-5 years of relevant working experience on especially on Final Test Equipment
Able to work in fast paced and challenging environment
Basic knowledge in MS office
Good English communication skills, self-motivated, independent and with own initiatives
Able to perform 12 hours shift (day or night)
Additional Information
Career Level
Non-Executive
Qualification
Diploma, Advanced/Higher/Graduate Diploma
Years of Experience
3 years
Job Type
Full-Time
Job Specializations
Engineering, Electrical
Company Overview
Society currently faces a number of daunting challenges. The world's population is growing rapidly, more and more megacities are forming and demand for energy continues to spiral across the globe. In addition, the rising need for climate protection calls for new approaches to energy consumption in many areas of everyday life.
Infineon Technologies AG offers semiconductor and system solutions addressing three central challenges to modern society: energy efficiency, mobility, and security. In the 2014 fiscal year (ending September 30), the company reported revenues of 4.32 billion euros with approximately 29,800 employees worldwide. In January 2015, Infineon acquired US-based International Rectifier Corporation, a leading provider of power management technology, with revenues of USD 1.1 billion (fiscal year 2014 ending June 29) and approximately 4,200 employees.
Additional Company Information
Registration No.
197000667M
Company Size
2001 - 5000 Employees
Industry
Semiconductor/Wafer Fabrication
Benefits & Others
Medical, Regular hours, Mondays - Fridays, Business (e.g. Shirts)
Specific Location
Kallang