Medical Informatics Specialist (Principal Trainer) – Contract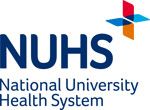 Medical Informatics Specialist (Principal Trainer) – Contract
National University Health System
Singapore
Job Description
NUHS Academic Informatics Office
Job Responsibilities
As a Medical Informatics Specialist (Principal Trainer), you will provide support in the development and delivery of NGEMR (Next Generation Electronic Medical Record) training programmes and the implementation of NGEMR System at NUHS. You are responsible for the following areas:
Work closely with the Medical Informatics Team to build, test and maintain the training environments.
Conduct training needs analysis and programme development by participating and providing inputs in training design and development.
Develop and maintain curricula by writing and editing the curricula for the roles which require trainings within the NGEMR Application, ensuring training programmes to be delivered within scope, on time and meet training objectives.
Develop training materials to educate end users using a variety of institutionally-supported media, creating job aides and other training documentations.
Deliver trainings on NGEMR applications to clinical and non-clinical system users, with ability to present materials clearly, through appropriate training delivery modes such as classroom, online, at the elbow coaching and support, etc.
Attend Epic application trainings and satisfy certification requirements to develop an in-depth knowledge on NGEMR platform for a primary application and general knowledge of other applications.
Develop a detailed understanding of the integration points within the NGEMR ecosystem and NUHS operational workflows.
Provide mentorship and knowledge transfer to other team members.
Participate and provide inputs in meetings, workgroups and committees as required.
To take on other initiatives or duties as assigned by the Academic Informatics Offices from time to time.
Job Requirements
A bachelor's degree, preferably majoring in Healthcare (Pharmacy / Allied Health / Nursing, or equivalent).
Candidates majoring in other disciplines (e.g. Computer Science, Arts or Business) with strong desire to build career in the healthcare sector are welcomed to apply.
Possess good balance of techno-functional skills, with ability to bridge the gap between IT and operational needs.
Excellent communication and interpersonal skills with ability to write logically and concisely.
Confident presenter, agile and adaptable.
Strong analytical and critical thinking skills.
Proficient in Microsoft Office Suite (e.g. Microsoft Excel, Microsoft PowerPoint, Microsoft Word). Willing to learn new tools such as Captivate.
Project management experience or knowledge of system development lifecycle (SDLC) will be advantageous, but not mandatory.
Knowledge of adult learning theory, methods and practices (andragogy), or experience delivering trainings to adult learners will be advantageous, but not mandatory.
Additional Information
Career Level
Entry Level
Qualification
Bachelor's Degree, Post Graduate Diploma, Professional Degree
Job Type
Contract
Job Specializations
Computer/Information Technology, IT-Network/Sys/DB Admin, Healthcare, Practitioner/Medical Asst
Company Overview
About the National University Health System (NUHS)
Spanning three acute hospitals, two community hospitals, three national centres, six polyclinics, three family medicine clinics, and three health science institutions, our unique and comprehensive ecosystem anchors NUHS as a leading academic health system in Singapore – driven by research and education.
Inspired by our patients and the population that we serve, our strong network of talents and resources across our institutions provide patient-centred care across the whole continuum - improving health and driving transformation from primary, tertiary to complex care. In close collaboration with our community partners, we aim to deliver "Incredible Care and Health, Together"!
Members of the NUHS:
• National University Hospital
• Ng Teng Fong General Hospital
• Alexandra Hospital
• Jurong Community Hospital
• National University Polyclinics
• National University Cancer Centre, Singapore
• National University Heart Centre, Singapore
• National University Centre for Oral Health, Singapore
• NUS Yong Loo Lin School of Medicine
• NUS Faculty of Dentistry
• NUS Saw Swee Hock School of Public Health
Additional Company Information
Registration No.
200801778C
Company Size
More than 5000 Employees
Industry
Healthcare / Medical
Benefits & Others
Miscellaneous allowance, Medical, Sports (e.g. Gym), Regular hours, Mondays - Fridays, Business (e.g. Shirts)