Senior Medical Informatics Specialist (Contract)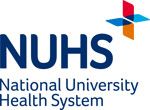 Senior Medical Informatics Specialist (Contract)
National University Health System
Singapore
Job Description
Job Responsibilities
As a Senior Medical Informatics Specialist, you will provide support for the organization's Electronic Medical Record (EMR) system. You will also provide assistance to the system build, enhancement and other related services, all aim to provide patient seamless and secured medical information. You are responsible for the following areas:
Support the running of EMR System by performing analysis, design, develop and maintaining the hospital EMR application systems.
Provide training to users for safe, efficient and effective use of EMR System.
Configure vendor applications and products, maintaining the system documentation and develop system specifications and procedures.
Liaise with internal stakeholders to learn and understand user department practices and procedures, so as to define and document user requirements, as well as to audit the data entered by end user.
Provide maintenance and assistance to EMR related request such as performing system testing, develop and prepare test plans and data, and to provide on-site user support during implementation.
Responsible to take on-call for system application support at scheduled times to troubleshoot and track issues.
Apply systems development methodology to solve problem and handle multiple assignments simultaneously.
Ability to adhere to guidelines and follow change management process, by using clear oral and written communications.
Provide support in workgroups and committees by being a team representative as necessary.
Ability to manage and provide guidance to team members in system build and configurations.
Provide guidance to cross application teams to tackle challenging issues which require vendor support and resources.
Any other ad-hoc duties as assigned by the Academic Informatics Office.
Job Requirements
Minimum Bachelor's degree in computer science, business or equivalent fields
Minimum 5 years' experience preferably in relevant healthcare operations or clinical environment
Post-graduate training in relevant specialty will be an advantage
Proficient in Microsoft Office Suite
Proficient in English and at least 1 other local language (in order to provide guidance to local speaking cross application teams to tackle challenging issues which require vendor support and resources.)
Proficient in applied statistical solutions will be an advantage
A team player with positive attitude and open to learn new skill sets (domains or tools)
Strong verbal and written communication skills
Strong analytical skills with the ability to collect, organize, analyze, and disseminate significant amounts of information with attention to detail and accuracy
Interested applicants are invited to email a detailed resume stating your current and expected salary by clicking Apply Now.
Additional Information
Career Level
Manager
Qualification
Bachelor's Degree, Post Graduate Diploma, Professional Degree
Years of Experience
5 years
Job Type
Full-Time, Contract
Job Specializations
Computer/Information Technology, IT-Network/Sys/DB Admin
Company Overview
About the National University Health System (NUHS)
Spanning three acute hospitals, two community hospitals, three national centres, six polyclinics, three family medicine clinics, and three health science institutions, our unique and comprehensive ecosystem anchors NUHS as a leading academic health system in Singapore – driven by research and education.
Inspired by our patients and the population that we serve, our strong network of talents and resources across our institutions provide patient-centred care across the whole continuum - improving health and driving transformation from primary, tertiary to complex care. In close collaboration with our community partners, we aim to deliver "Incredible Care and Health, Together"!
Members of the NUHS:
• National University Hospital
• Ng Teng Fong General Hospital
• Alexandra Hospital
• Jurong Community Hospital
• National University Polyclinics
• National University Cancer Centre, Singapore
• National University Heart Centre, Singapore
• National University Centre for Oral Health, Singapore
• NUS Yong Loo Lin School of Medicine
• NUS Faculty of Dentistry
• NUS Saw Swee Hock School of Public Health
Additional Company Information
Registration No.
200801778C
Company Size
More than 5000 Employees
Industry
Healthcare / Medical
Benefits & Others
Miscellaneous allowance, Medical, Sports (e.g. Gym), Regular hours, Mondays - Fridays, Business (e.g. Shirts)