Engineer, Electrical & Instrument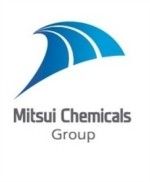 Engineer, Electrical & Instrument
Mitsui Chemicals Asia Pacific, Ltd
Western Islands
Job Description
Reporting to Electrical & Instrument (E&I) Manager, this position is responsible for maintaining, troubleshooting and repairing E&I equipment for production plant, managing E&I contractors and ensuring that all E&I maintenance activities are carried out efficiently and safely in compliance with local regulations and plant HSE requirements. Responsibilities:
Plan and schedule all maintenance works, including work and safety procedures, labour & equipment, spare parts and material requirements
Ensure that the daily, periodical and shutdown maintenance works are carried out in a safe, timely and efficient manner
Carry out engineering studies of E&I works in modifications, revamping or upgrading of plant facilities to reduce plant trouble
Carry out technical investigation of plant problems, evaluate findings and recommend countermeasures or propose new ideas to enhance the reliability of E&I system and equipment
Manage and maintain proper maintenance records & reports in accordance to industrial and regulatory requirements
Manage and maintain proper stock level of spare parts inventory
Provide training and guidance to junior engineers and contractors to maintain safe work record
Ensure maintenance costs are controlled within budget
Participate in internal and external audits
Requirements:
Master's Degree, Bachelor's Degree or Diploma in Electrical and/or Instrumentation Engineering with at least 3 of relevant experience in E&I maintenance or engineering
Candidates with work experience in chemicals or petrochemical environment will be advantageous
Knowledge in PLC or DCS preferred
Self-driven, independent and resourceful
Effective team player with good communication and presentation skills
Possess good analytical thinking and problem solving skills
Proficient in Microsoft Office applications
Able to work overtime whenever required
Willing to work in Jurong Island
Additional Information
Career Level
Junior Executive
Qualification
Diploma, Advanced/Higher/Graduate Diploma, Bachelor's Degree, Post Graduate Diploma, Professional Degree, Master's Degree
Years of Experience
3 years
Job Type
Full-Time
Job Specializations
Engineering, Electrical
Company Overview
Mitsui Chemicals Inc. is one of the largest chemical companies in Japan. Our innovative technologies and materials, along with products that offer new functionality, are being used for a wide range of fields such as automotive, electronics and information, life, environment and energy, and packaging in our society.
Mitsui Chemicals presence in Singapore includes:-
Mitsui Chemicals Asia Pacific, Ltd. (regional headquarter)
Mitsui Phenols Singapore Pte. Ltd.
Mitsui Elastomers Singapore Pte Ltd
Mitsui Chemicals Singapore R&D Centre Pte. Ltd.
SDC Technologies Asia Pacific Pte Ltd
Prime Evolue Singapore Pte Ltd
Mitsui Chemicals Asia Pacific, Ltd - Established in 1997, it is one of the four regional headquarters of Mitsui Chemicals Inc, managing the company's operations in ASEAN, South Asia, Middle East and Oceania.
Mitsui Phenols Singapore Pte Ltd - Our integrated Phenol - Bisphenol A complex is one of Mitsui Chemicals largest overseas Phenol - Bisphenols A site set up since 1998.
Mitsui Elastomers Singapore Pte Ltd - Established in 2001, it manufactures and sells a line of high performance elastomers centered at a flagship product, TAFMER™.
Mitsui Chemicals Singapore R&D Centre Pte Ltd - It is the driving force in Mitsui Chemicals Group for achieving and maintaining superior levels of R&D competitiveness in our business domains since its establishment in 2011.
SDC Technologies Asia Pacific Pte Ltd - SDC Technologies Inc., a wholly owned company of Mitsui Chemicals Inc., is a recognized world leader in the development and manufacturing of proprietary, high-performance coating systems. SDC Technologies Asia Pacific, Pte. Ltd. a wholly owned subsidiary under SDC Technologies, Inc. is a newly incorporated company in Singapore.
Prime Evolue Singapore Pte Ltd - Established in Oct 2012, the new production facility (2MX Plant) will manufacture and sell Evolue™, a high-performance linear-low density polyethylene resin (LLDPE).
Additional Company Information
Registration No.
198704060E
Company Size
201 - 500 Employees
Industry
Chemical/Fertilizers/Pesticides
Benefits & Others
Dental, Miscellaneous allowance, Medical, Regular hours, Mondays - Fridays, Business (e.g. Shirts)
Specific Location
Ayer Merbau
Apply
Your application has been successfully submitted.