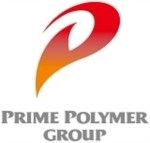 Quality Control Technician
Prime Evolue Singapore Pte Ltd
Western Islands
Job Description
Reporting to Executive, Quality Control, this position will handle daily product control quality testing to ensure compliance with company quality standards, specifications and customers' requirements.
Responsibilities
Conduct quality control testing of production samples prior to final packaging and delivery
Maintain and calibrate testing and measuring equipment
Assist in product development work and preparation of product samples for external testing and sales & marketing requirements
Handle routine laboratory maintenance tasks including safety, housekeeping and administration
Order laboratory materials, maintain chemicals and materials inventory, and perform data entry of quality control results
Ensure proper documentation of laboratory work and quality control records
Requirements
Diploma in Chemical Engineering or Chemical-related discipline with one year of laboratory experience
Entry level candidates may be considered
Good team player, self-driven and meticulous
Good communication and problem solving skills
Proficient in Microsoft Office applications
Able to perform overtime work as and when required
Additional Information
Career Level
Non-Executive
Qualification
Diploma, Advanced/Higher/Graduate Diploma
Years of Experience
1 year
Job Type
Full-Time
Job Specializations
Engineering, Chemical Engineering
Company Overview
Officially formed on 1 October 1997, Mitsui Chemicals Inc. (MCI) is one of the largest chemical companies in Japan. Our innovative technologies and materials, along with products that offer functionality, are being used in a wide range of business sectors such as automotive, healthcare and food packaging.
Our presence in Singapore includes:-
Mitsui Chemicals Asia Pacific, Ltd (Regional Headquarter)
Mitsui Phenols Singapore Pte Ltd
Mitsui Elastomers Singapore Pte Ltd
Mitsui Chemicals Singapore R&D Center Pte. Ltd.
SDC Technologies Asia Pacific, Pte. Ltd.
Prime Evolue Singapore Pte. Ltd.
Mitsui Chemicals Asia Pacific, Ltd - Established in 1997, it is one of the four regional headquarters of MCI, managing the company's operations in ASEAN, South Asia, Middle East and Oceania.
Mitsui Phenols Singapore Pte Ltd - Our integrated Phenol – Bisphenol-A complex is one of Mitsui Chemicals largest overseas Phenol – Bisphenol-A site set up since 1998.
Mitsui Elastomers Singapore Pte Ltd - Established in 2001, it manufactures and sells a line of high performance elastomers centered at a flagship product, TAFMER™.
Mitsui Chemicals Singapore R&D Center Pte. Ltd. - It is the driving force in Mitsui Chemicals Group for achieving and maintaining superior levels of R&D competitiveness in our business domains.
SDC Technologies Asia Pacific, Pte. Ltd. - Wholly owned by MCI, SDC Technologies is a recognized world leader in the development and manufacturing of proprietary, high-performance coating systems.
Prime Evolue Singapore Pte. Ltd. - Through the manufacturing of Evolue™, a high-performance linear-low density polyethylene resin, EVLS aims to be the leader in Asia's high-performance polyethylene maker.
Mitsui Chemicals Group is one of the pioneers Human Capital Partners (HCP), award by Ministry of Manpower (MOM), and we focus on developing the skills and knowledge of our employees at different career stages. HCP Programme is a tripartite initiative that brings together a community of employers who are committed to grow their businesses and stay competitive by having progressive employment practices, and developing their human capital.
Additional Company Information
Registration No.
201225929D
Company Size
201 - 500 Employees
Industry
Chemical/Fertilizers/Pesticides
Benefits & Others
Dental, Miscellaneous allowance, Medical, Vision, Business / Uniform, Regulars hours / Shift required
Specific Location
Tembusu