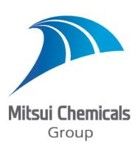 Internal Technical Support Analyst
SDC Technologies Asia Pacific Pte Ltd
Tuas
Job Description
Reporting to Lead, Technical Support, this position is responsible for providing technical support for new and existing customers which includes analyzing and reporting on tests and findings, lab analysis, troubleshooting new and current products as well as operating and maintaining Technical Support equipment and machines.
Responsibilities:
Provide in-house Technical Support and testing for customers' trial or process and on-site Technical Support at customers' premises
Perform Technical Support Request work and upload report to internal system
Perform routine testing of cured film coatings on various substrates and solution samples using different instrumentation methods
Operate coating machines and testing equipment and ensure that laboratory equipment and facilities are maintained in a safe and operational manner
Analyze and report findings on returned coated parts and/or solutions from customers
Manage and ensure that Liquid Sample Request (LSR) samples are stored in required conditions
Conduct troubleshooting analysis by creating reports for presentation to superior and/or customers
Assist in handling customer complaints by conducting root cause analysis and reports
Conduct product studies according to customers' requirements and ensure analytical test methods are documented accurately and correctly
Develop best practice processes for coating applications and identify parameters to obtain best coating results for optimal performance
Requirements:
Bachelor's Degree in Chemistry, Chemical Engineering, Mechanical Engineering or a related discipline with at least 2 years of relevant working experience
Knowledgeable in various concepts, practices and procedures adopted in Chemical Coatings industry
Proficient in Microsoft Office applications
Good communication and presentation skills
Highly self-motivated, independent and resourceful
Additional Information
Career Level
Junior Executive
Qualification
Bachelor's Degree, Post Graduate Diploma, Professional Degree
Years of Experience
2 years
Job Type
Full-Time
Job Specializations
Sales/Marketing, Sales - Eng/Tech/IT
Company Overview
Mitsui Chemicals Inc. is one of the largest chemical companies in Japan. Our innovative technologies and materials, along with products that offer new functionality, are being used for a wide range of fields such as automotive, electronics and information, life, environment and energy, and packaging in our society.
Mitsui Chemicals presence in Singapore includes:-
Mitsui Chemicals Asia Pacific. Ltd (regional headquarter)
Mitsui Phenols Singapore Pte. Ltd
Mitsui Elastomers Singapore Pte. Ltd
Mitsui Chemicals Singapore R&D Centre Pte. Ltd
SDC Technologies Asia Pacific Pte Ltd
Prime Evolue Singapore Pte Ltd
Mitsui Chemicals Asia Pacific, Ltd - Established in 1997, it is one of the four regional headquarters of Mitsui Chemicals Inc, managing the company's operations in ASEAN, South Asia, Middle East and Oceania. 
Mitsui Phenols Singapore Pte, Ltd - Our integrated Phenol - Bisphenol A complex is one of Mitsui Chemicals largest overseas Phenol - Bisphenols A site set up since 1998.
Mitsui Elastomers Singapore Pte, Ltd - Established in 2001, it manufactures and sells a line of high performance elatomers centered at a flagship product, TAFMER™. 
Mitsui Chemicals Singapore R&D Centre Pte Ltd - It is the driving force in Mitsui Chemicals Group for achieving and maintaining superior levels of R&D competitiveness in our business domains since its establishment in 2011.
SDC Technologies Asia Pacific Pte Ltd - SDC Technologies Inc., a wholly owned company of Mitsui Chemicals Inc., is a recognized world leader in the development and manufacturing of proprietary, high-performance coating systems. SDC Technologies Asia Pacific, Pte. Ltd. a wholly owned subsidiary under SDC Technologies, Inc. is a newly incorporated company in Singapore.
Prime Evolue Singapore Pte. Ltd - Established in Oct 2012, the new production facility (2MX Plant) will manufacture and sell Evolue™, a high-performance linear-low density polyethylene resin (LLDPE).
Additional Company Information
Registration No.
201217634M
Company Size
1 - 50 Employees
Industry
Chemical/Fertilizers/Pesticides
Benefits & Others
Dental, Miscellaneous allowance, Medical, Vision, Regular hours, Mondays - Fridays, Business (e.g. Shirts)