Finance Consultant, Fixed Assets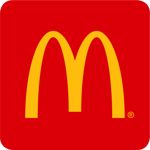 Finance Consultant, Fixed Assets
Hanbaobao Pte. Ltd. (Licensee of McDonald's)
Kallang
Job Highlights
5-times winner of the bi-annual Aon Hewitt Best Employer Awards
Top 10 Best Global Brand
Fast-paced and fun working environment
Job Description
Job Description
You will assist the Finance Manager with financial reporting, accounting controls and field support of Fixed Assets.
Job Responsibilties 
Fixed Assets Management such as maintain fixed assets register, analysis of fixed assets expenditure (Capex Reporting), write off/disposal and depreciation
Fixed Assets Reconciliation for new and remodel works
Perform Fixed Assets audit at restaurant
Manage new store pre-opening expenses
Monitor and collaborate store closures with stakeholders
Update the detailed movement of fixed assets for reporting and attend to auditors' queries
Perform and manage month-end/ quarter-end and year-end financial activities, audit & tax schedules, accruals and adjusting entries
Fulfil Finance In-charge role
In charge of petty cash month end posting and adjustments
Review and follow up on balance sheet schedule, including journal adjustment
Support Shared Service as FA Lead
Handle Government statistics reports
Perform other ad hoc duties as assigned
Requirement 
Degree in  Finance/Accountacy with 2 to 3 years of experience in an accounting or finance role.
Able to work effectively under pressure in a fast paced environment
Possess initiative, customer focused and has high work ethic
Strong interpersonal skills with the abilitiy to communicate and work effectively both in groups as well as independently with minimum supervision
Proficient in Microsoft Office and any accounting software
Additional Information
Career Level
Junior Executive
Qualification
Bachelor's Degree, Post Graduate Diploma, Professional Degree
Years of Experience
2 years
Job Type
Full-Time
Job Specializations
Accounting/Finance, General/Cost Accounting
Company Overview
About McDonald's Singapore
McDonald's opened its first restaurant in Singapore in 1979. As the market leader in the quick service restaurant industry, we serve more than 70 million customers annually across more than 136 McDonald's restaurants islandwide. For almost 40 years, our Brand has been closely woven into the local fabric, bringing Singaporeans and the communities together to enjoy experiences, and creating memorable moments to remember.
As a modern and progressive employer, our mission is to make leaders out of our people – enabling individuals who are proud to make a difference in the service industry. We believe that every crew member and manager can be a leader in his or her own right. This is perhaps the biggest value-add to our people and to the industry as a whole. Receiving the Best Employer Award and EXSA Excellence Award in multiple years past is possibly the best testament to our continued focus on people development and service leadership.
For inspired ones, find out more about pathways to management career in the management trainee opening now!
Additional Company Information
Registration No.
197600722D
Company Size
More than 5000 Employees
Industry
Food & Beverage / Catering / Restaurant
Benefits & Others
Dental, Education support, Medical, Business (e.g. Shirts), Training and career development, To be advised during interview