Project Manager (Construction)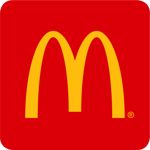 Project Manager (Construction)
Hanbaobao Pte. Ltd. (Licensee of McDonald's)
Central
Job Highlights
5-times winner of Aon Hewitt Best Employer Award
Top 10 Best Global Brand
Fun and fast-paced working environment
Job Description
Reporting to the Construction Manager, you will be responsbile for all construction issues including new restaurant construction, remodeling, construction related new innovation implementation and construction related maintenance.
Responsibilities:
Relationships:
Promotes the development of outside consultants and contractors
Maintains working relationships and is the construction resource for McDonald's system
Cultivates and promotes positive working relationship with other McDonald's departments, other outside organizations, community groups and municipal authorities
Development Plan Execution:
Executes the Development Plan to meet portfolio returns with the Development Team
Communicates and implements Corporate policies and procedures
Manages and makes adjustments to maintain an even workload while still meeting Department goals
Ensures quality control standards for Construction (cost, time, conformity with specifications, etc.)
Site Development Planning:
Optimizes the site development processes
Evaluates low-cost-best/value for all buildings, site and construction costs
Assist the Construction Manager in implementing the P.M.O process within Development and contributes to the Vision Plan for the Region.
Manage construction project timeline and budget
Assist the Construction Manager to align department goals with the company and corporate strategies
Job Requirements:
Diplom/Degree in Mechanical & Electrical Enginnering or Building or equivalent
At least 5 years of relevant experience in project management
Knowledge and experience in dealing with developers and contractors is essential
Experience in design and construction of restaurants will be advantageous
Good interpersonal skills and ability to interact effectively at all levels of the organization
Mature and independent with a keen eye for details
A motivated self-starter with great initiative 
Enjoys working in a fast paced and dynamic environment 
Additional Information
Career Level
Manager
Qualification
Diploma, Advanced/Higher/Graduate Diploma, Bachelor's Degree, Post Graduate Diploma, Professional Degree
Years of Experience
5 years
Job Type
Full-Time
Job Specializations
Engineering, Electrical
Company Overview
About McDonald's Singapore
McDonald's opened its first restaurant in Singapore in 1979. As the market leader in the quick service restaurant industry, we serve more than 70 million customers annually across more than 136 McDonald's restaurants islandwide. For almost 40 years, our Brand has been closely woven into the local fabric, bringing Singaporeans and the communities together to enjoy experiences, and creating memorable moments to remember.
As a modern and progressive employer, our mission is to make leaders out of our people – enabling individuals who are proud to make a difference in the service industry. We believe that every crew member and manager can be a leader in his or her own right. This is perhaps the biggest value-add to our people and to the industry as a whole. Receiving the Best Employer Award and EXSA Excellence Award in multiple years past is possibly the best testament to our continued focus on people development and service leadership.
For inspired ones, find out more about pathways to management career in the management trainee opening now!
Additional Company Information
Registration No.
197600722D
Company Size
More than 5000 Employees
Industry
Food & Beverage / Catering / Restaurant
Benefits & Others
Dental, Education support, Medical, Business (e.g. Shirts), Training and career development, To be advised during interview