Restaurant Management Trainee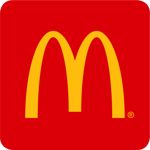 Restaurant Management Trainee
Hanbaobao Pte. Ltd. (Licensee of McDonald's)
Singapore
SGD 2,200 - SGD 2,700
Job Highlights
5-day work week
13-month bonus and cash incentives
Fast track career progression
Job Description
Running a McDonald's restaurant will challenge even the sharpest business mind. Many of our restaurants have a million dollar-plus turnover and employ a team of 50 or more people.
As a Management Trainee, you will assist your Restaurant Manager and will be trained in the full suite of restaurant operations, including target setting, budget planning, driving marketing campaigns, managing stock control, quality assurance, people management and excellent customer service delivery.
Our Fast-track Programme
Promising recruits enter the McDonald's system as Management Trainee and typically spend four to six months learning the basics of restaurant operations under an MNC. Once they master the workings of key positions in the restaurant, they are given increasing levels of management responsibility and training in preparation for a series of successive promotions. Each level of learning involves an extensive training sequence conducted both in the classroom and on-the-job. If you have what it takes, our rigorous programme will have you ready to manage your own restaurant in as little as three years.
A Degree, Diploma, Higher Nitec or Nitec in any discipline
High energy and a strong passion for delighting customers
Drive and resourcefulness to deliver results
Strong management skills with the ability to lead and motivate a team
Able to work shifts, weekends and public holidays (5-day work week)
No experience is needed
Also open to candidates from F&B, Hotel, Retail or service industry
Additional Information
Career Level
Junior Executive
Qualification
Professional Certificate/NiTEC, Diploma, Advanced/Higher/Graduate Diploma, Bachelor's Degree, Post Graduate Diploma, Professional Degree
Years of Experience
1 year
Job Type
Full-Time
Job Specializations
Hotel/Restaurant, Food/Beverage/Restaurant, Hotel/Tourism
Company Overview
About McDonald's Singapore
McDonald's opened its first restaurant in Singapore in 1979. As the market leader in the quick service restaurant industry, we serve more than 70 million customers annually across more than 136 McDonald's restaurants islandwide. For almost 40 years, our Brand has been closely woven into the local fabric, bringing Singaporeans and the communities together to enjoy experiences, and creating memorable moments to remember.
As a modern and progressive employer, our mission is to make leaders out of our people – enabling individuals who are proud to make a difference in the service industry. We believe that every crew member and manager can be a leader in his or her own right. This is perhaps the biggest value-add to our people and to the industry as a whole. Receiving the Best Employer Award and EXSA Excellence Award in multiple years past is possibly the best testament to our continued focus on people development and service leadership.
For inspired ones, find out more about pathways to management career in the management trainee opening now!
Additional Company Information
Registration No.
197600722D
Company Size
More than 5000 Employees
Industry
Food & Beverage / Catering / Restaurant
Benefits & Others
Dental, Education support, Medical, Business (e.g. Shirts), Training and career development, To be advised during interview