Guest Experience Leader (immediate)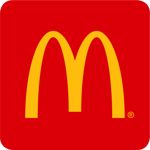 Guest Experience Leader (immediate)
Hanbaobao Pte. Ltd. (Licensee of McDonald's)
Singapore
SGD 1,999 - SGD 2,000
Job Highlights
Fast-track career progression
5-times winner of the bi-annual Aon Hewitt Best Employer Awards
Cash incentives
Job Description
Full-time Guess Experience Leader
Earn up to $2,000*/month
"Take care of our people, and the business will take care of itself"
- Ray Kroc, McDonald's Founder
At McDonald's, we know that our people are our most valuable resource. We invest in their growth and job satisfaction and provide learning and development opportunities for every employee who walks through our doors. We know that we can grow as a company, only if we enable our people to grow, contribute and feel proud to work for McDonald's. Today, more than 1.6 million people worldwide work under the Golden Arches. In Singapore, McDonald's employs more than 9,000 people in over 120 company-owned restaurants islandwide. And the number increases every day. In our restaurants, people learn what it takes to succeed. Our renowned training and coaching practices mean they develop skills and attitudes that last a lifetime. As they grow in their jobs, they gain experience and opportunities for leadership and management.
If you have "ketchup in your veins", and want to be lovin' it with us, come aboard and join us!
Whether you're a student looking for work that fits in your schedule, returning to the workforce, or looking to embark on a long-term hospitality career, a McDonald's Guest Experience Leader is a great place to start. With many restaurants operating 24 hours, you're sure to find a slot that works for you. We invest heavily to ensure that employees at all levels get the training and opportunity to develop to their full potential. There's even the possibility of enrolling in a University Accredited Programme for advanced standing towards a degree. If you're the ambitious sort, you'll be pleased to know that more than half of our management team started as crew and moved up gradually into positions of greater responsibility.
Responsibilities
As a Guest Experience Leader, you will
Serve as the Hospitality Expert/Lead in the restaurant
Deliver exceptional in-store feel good experience at all times
Implement and execute Service Centric and Family Marketing initiatives and programmes
Create feel good moments and turn them to memories that last, exceeding guest's expectation
Requirements
At least 1 -2 years of relevant customer service experience
Confident, friendly with a strong desire to connect and serve guests in a personal way
Strong communicator who is able to listen to guest's needs and concerns
Pro-active and acts with initiative in resolving customers' concerns
Willingness to work shift hours, weekends and public holidays
Starting out at McDonald's opens up to a world of career opportunities. As an employer, we value our people and their needs. We provide not just the training and tools, but more importantly, an energising and service-oriented environment that allows you to grow personally and developmentally.
The success of the McDonald's brand is a result of its motivated, well-trained employees. If you're looking for growth opportunities and an avenue to learn, join the industry leader.
Additional Information
Career Level
Entry Level
Qualification
Primary/Secondary School/O Level
Job Type
Full-Time, Part-Time
Job Specializations
Hotel/Restaurant, Food/Beverage/Restaurant, Services, Customer Service
Company Overview
About McDonald's Singapore
McDonald's opened its first restaurant in Singapore in 1979. As the market leader in the quick service restaurant industry, we serve more than 70 million customers annually across more than 136 McDonald's restaurants islandwide. For almost 40 years, our Brand has been closely woven into the local fabric, bringing Singaporeans and the communities together to enjoy experiences, and creating memorable moments to remember.
As a modern and progressive employer, our mission is to make leaders out of our people – enabling individuals who are proud to make a difference in the service industry. We believe that every crew member and manager can be a leader in his or her own right. This is perhaps the biggest value-add to our people and to the industry as a whole. Receiving the Best Employer Award and EXSA Excellence Award in multiple years past is possibly the best testament to our continued focus on people development and service leadership.
For inspired ones, find out more about pathways to management career in the management trainee opening now!
Additional Company Information
Registration No.
197600722D
Company Size
More than 5000 Employees
Industry
Food & Beverage / Catering / Restaurant
Benefits & Others
Dental, Education support, Medical, Business (e.g. Shirts), Training and career development, To be advised during interview