Manager, Alumni Communities, Office of Alumni Relations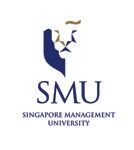 Manager, Alumni Communities, Office of Alumni Relations
Singapore Management University
Downtown Core
Job Description
Managing Alumni Groups and Communities
Engage alumni through building and deepening relationships with local and overseas alumni groups.
Provide direction and guidance to alumni groups and chapters on their initiatives, budget, succession plans and other alumni matters.
Encourage alumni-driven initiatives and activities.
Form online alumni communities and implement digital engagement strategies.
Measure the effectiveness of alumni engagement.
Volunteer Management
Manage alumni volunteers and volunteer leaders of alumni groups.
Manage the database of alumni and alumni groups, including updating of contacts and members of Alumni Group Ex-Co.
Event Management
Lead a work group or function independently to programme and manage OAR events (both physical and virtual).
Conduct surveys to identify the diverse needs of alumni and improve programme offerings.
Measure the success of events and programmes.
Partnership Development
Be the Business Partner to at least 2 Schools for alumni-related matters; and engage with SMU Offices as strategic partners in alumni engagement, as determined by the student-alumni engagement pathway plans.
Collaborate with SMU Schools and Offices (including SMU Academy and Executive Development) to engage alumni and manage alumni activities, events and programmes.
Manage collaborative initiatives with industry and external partners.
Qualification
Degree with at least 5 years of professional experience, preferably in higher education sector and event management.
Demonstrates professionalism in conduct, speech and leads by example.
Adept in establishing and maintaining relationships at different levels·
Mature and able to build and maintain relationships with alumni, industry partners and stakeholders.
Knowledge of and adept at using technology, social media and database tools.
Excellent interpersonal, presentation, and communication skills (both written and verbal).
Able to work independently under tight deadlines, and enjoys working in a fast-paced environment.
Possesses high energy levels, an innovative mind-set, and a positive outlook.
Demonstrates strategic and critical thinking skills.
A dynamic team player and effectively bilingual.
Proficiency in a third language will be an advantage.
Other Information
Candidates who do not possess the stipulated qualifications but have relevant work experience may still apply. Remuneration and appointment terms shall commensurate with qualifications and experience. SMU reserves the right to modify the appointment terms where necessary.
Additional Information
Career Level-
Manager
Qualification-
Bachelor's Degree, Post Graduate Diploma, Professional Degree
Years of Experience-
5 years
Job Type-
Full-Time
Job Specializations-
Education/Training, Education
Company Overview
Singapore Management University is a place where high-level professionalism blends together with a healthy informality. The 'family-like' atmosphere among the SMU community fosters a culture where employees work, plan, organise and play together – building a strong collegiality and morale within the university.
Our commitment to attract and retain talent is ongoing. We offer attractive benefits and welfare, competitive compensation packages, and generous professional development opportunities – all to meet the work-life needs of our staff. No wonder, then, that SMU continues to be given numerous awards and recognition for its human resource excellence.
Additional Company Information
Registration No.
200000267Z
Company Size-
501 - 1000 Employees
Industry-
Education
Benefits & Others-
Dental, Medical, Sports (e.g. Gym), Parking, Regular hours, Mondays - Fridays, Business (e.g. Shirts)