Application Support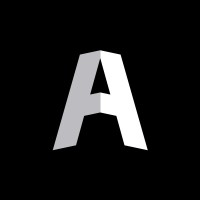 Application Support
Collabera Technologies Private Limited Inc
Singapore
 2-10 years
Contract Job
Job Description
Provide level 1 and level 2 application support (technical and functional) to a portfolio of counterpart credit risk applications.
Analyze and manage incidents/problems/requests coming from users
Process and issue daily, weekly and monthly reporting on data quality of risk chain in which the activity is usually more intense on monthly run.
Supervise and monitor daily and monthly chains and handle user request by working
closely with project, infrastructure and production teams
Support overnight batches which take place during the Singapore Morning and early afternoon time to ensure that problems are swiftly analyzed and resolved to minimize down-time.
Handle some automation and development to improve support activity
Prepare and maintain support documentation


Job Details
Industry:
Banking / Accounting / Financial Services
Function:
IT / Software Development - Application Programming / Maintenance
Roles:
Application Support
Skills:
Production Supportcapital market applicationCredit Risk Application Support
Education:
DiplomaBachelors/ Degree
About 
Collabera Technologies Private Limited Inc
Established in 1991, Collabera is one of the fastest growing end-to-end information technology services and solutions companies globally. As a $500 million IT company, Collabera's client-centric business model, commitment to service excellence and Global Delivery Model enables its global 2000 and leading mid-market clients to succeed in an increasingly competitive marketplace.
With over 9000 IT professionals globally, Collabera provides value-added onsite, offsite and offshore technology services and solutions to premier corporations. Over the past few years, Collabera has been awarded numerous accolades and Industry recognitions including.
Collabera listed in GS 100 - recognized for excellence and maturity
Collabera named among the Top 500 Diversity Owned Businesses
Collabera listed in GS 100 & ranked among top 10 service providers
Collabera was ranked:
32 in the Top 100 Large Businesses in the U.S
18 in Top 500 Diversity Owned Businesses in the U.S
3 in the Top 100 Diversity Owned Businesses in New Jersey
3 in the Top 100 Privately-held Businesses in New Jersey
66th on FinTech 100
35th among top private companies in New Jersey
http://www.collabera.com/about_us/accolades.jsp