Firmware Design Engineer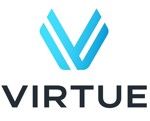 Firmware Design Engineer
Virtue Diagnostics Singapore Pte. Ltd.
Central
SGD 4,000 - SGD 7,500
Job Highlights
Convenient transportation near MRT station
Attractive compensation & benefits package
Sound and innovative working environment for R&D professionals
Job Description
The job holder ensures to meet / perform 
To achieve the design task in firmware design for new products development or products upgrading according to related compliance requirements and company quality management standards
Main Tasks & Responsibilities
Work in a multidisplinary team for cutting-edge medical instrument development
Develop, debug and validate PCB and firmware for mechatronic system
Identify critical factors for trouble shooting and improve the robustness and lifetime
Maintain and comply with procedures and SOPs in the course of product development
Coordinate system integration (Sr. Enigneer)
Coach and develop junior staff (Sr. Enigneer)
Education& Qualifications
Bachelor's or above degree in electrical/electronic engineering, or a related discipline
Experiences
More than 5 years' experience in product development (Sr. Engineer).
More than 2 years' working experience (Engineer).
Must proficiency in C/C++, object-oriented design, firmware development and version control tool
Must familar with STM32 MCU and development/debugging tool chain
Must familiar with general buses including I2C, SPI, UART, USB, CAN.
Must have experience with for motor control, temperature control and opto-electronics, familair to the related algorithms and implementations.
Experineced in working across multi-disciplnary team for system integration with knowledge across firmware, electronic, software, mechaincal, and testing. (Sr. Engineer).
Proficiency in C#, Python, automation or camera is a plus
Excellent teamwork and good communication skills
Language skills
Fluent in English both written and speaking
Good Mandarin speaking would be preferred (to be able to work effectively with Mandarin speaking team members in regard to system integration).
Additional Information
Career Level
Junior Executive
Qualification
Bachelor's Degree, Post Graduate Diploma, Professional Degree
Years of Experience
2 years
Job Type
Full-Time
Job Specializations
Engineering, Electronics
Company Overview
Virtue Diagnostics Singapore Pte. Ltd. is 100% invested as an overseas Research & Development center by Virtue diagnostics Suzhou Co., LTD. An innovative IVD company established in China in June 2019 and focusing on Pathogenic Microorganisms, Cancer, Maternal & Fetal Health, and Chronic Diseases. The company will adopt a collaborative innovation model, establish a complete industrial chain from innovative research and development to clinical trials, clinical applications, and large-scale industrialization, and serve the world's advanced diagnostic technologies and solutions to the China market. At present, the company has reserved a number of pipelines for research projects.  
Additional Company Information
Registration No.
202008741D
Company Size
1 - 50 Employees
Average Processing Time
6 days
Industry
BioTechnology/Pharmaceutical/Clinical research
Benefits & Others
Regular hours, Mondays - Fridays