Research Officer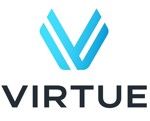 Research Officer
Virtue Diagnostics Singapore Pte. Ltd.
Central
SGD 3,300 - SGD 4,600
Job Highlights
Convenient transportation near MRT station
Attractive compensation and benefits package
Sound and innovative working environment for R&D professionals
Job Description
Job Responsibilities:
Perform lab experimental work to ensure the progress of research project
Maintain lab equipment and environment
Analyze experimental data and join technical discussion with project team
Perform verification and validation experiments in BSLII lab
Maintain accurate and detailed documentation of research data, maintenance logs, SOPs etc.
Analyze test data and systematically report to team lead
Job Requirements:
Bachelor degree or post guaduate in Analytical Chemistry, Biochemistry, Pharmacology, or related fields
More than 3 years traceable hands-on experience on HPLC, LC, MS, molecular biology or immunobiology
Experience in ISO 13485 working environment
Familiar with assay development process to match IVD product requirements
Able to work in a fast-paced startup environment
Additional Information
Career Level
Junior Executive
Qualification
Bachelor's Degree, Post Graduate Diploma, Professional Degree
Years of Experience
3 years
Job Type
Full-Time
Job Specializations
Sciences, Biotechnology
Company Overview
Virtue Diagnostics Singapore Pte. Ltd. is 100% invested as an overseas Research & Development center by Virtue diagnostics Suzhou Co., LTD. An innovative IVD company established in China in June 2019 and focusing on Pathogenic Microorganisms, Cancer, Maternal & Fetal Health, and Chronic Diseases. The company will adopt a collaborative innovation model, establish a complete industrial chain from innovative research and development to clinical trials, clinical applications, and large-scale industrialization, and serve the world's advanced diagnostic technologies and solutions to the China market. At present, the company has reserved a number of pipelines for research projects.  
Additional Company Information
Registration No.
202008741D
Company Size
1 - 50 Employees
Average Processing Time
6 days
Industry
BioTechnology/Pharmaceutical/Clinical research
Benefits & Others
Regular hours, Mondays - Fridays
Specific Location
Buona Vista Biopolis