Senior Engineer - SOC Digital Verification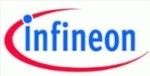 Senior Engineer - SOC Digital Verification
Infineon Technologies
Kallang
Job Description
Part of your life. Part of tomorrow.
We make life easier, safer and greener - with technology that achieves more, consumes less and is accessible to everyone. Microelectronics from Infineon is the key to a better future. Efficient use of energy, environmentally-friendly mobility and security in a connected world - we solve some of the most critical challenges that our society faces while taking a conscientious approach to the use of natural resources.
In your new role you will:
Execute SoC Verification tasks under close supervision of a team lead.
Work closely with team members and team leads to review and understand and discuss the relevant functional and safety related requirements
Write verification plans to meet these requirements after close alignment with lower level verification groups for proper work split according to mutually acceptable verification assignment.
Execute the verification plan by developing C/C++ testcases and SystemVerilog/UVM testbench components and by integrating 3rd part VIP components.
Simulate and debug at RTL, Unit Delay and Gate Level using appropriate tools and flows including Emulator, Portable Stimulus or Formal methodologies and help with functional and toggle coverage closure.
You are best equipped for this task if you have:
Masters/Bachelors in Electrical Engineering or Computer Science.
Good foundational knowledge of digital design & verification.
Advanced knowledge of SystemVerilog and UVM.
Possess hands-on experience on hardware-software debugging at the system or application level.
Strong plus if domain knowledge at SoC level for Safety, Security or ADAS applications.
Additional Information
Career Level
Non-Executive
Qualification
Bachelor's Degree, Post Graduate Diploma, Professional Degree
Years of Experience
2 years
Job Type
Full-Time
Job Specializations
Engineering, Electrical
Company Overview
Society currently faces a number of daunting challenges. The world's population is growing rapidly, more and more megacities are forming and demand for energy continues to spiral across the globe. In addition, the rising need for climate protection calls for new approaches to energy consumption in many areas of everyday life.
Infineon Technologies AG offers semiconductor and system solutions addressing three central challenges to modern society: energy efficiency, mobility, and security. In the 2014 fiscal year (ending September 30), the company reported revenues of 4.32 billion euros with approximately 29,800 employees worldwide. In January 2015, Infineon acquired US-based International Rectifier Corporation, a leading provider of power management technology, with revenues of USD 1.1 billion (fiscal year 2014 ending June 29) and approximately 4,200 employees.
Additional Company Information
Registration No.
197000667M
Company Size
2001 - 5000 Employees
Industry
Semiconductor/Wafer Fabrication
Benefits & Others
Medical, Regular hours, Mondays - Fridays, Business (e.g. Shirts)
Specific Location
Kallang