Staff / Senior Engineer - Stability Control System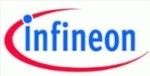 Staff / Senior Engineer - Stability Control System
Infineon Technologies
Kallang
Job Description
Part of your life. Part of tomorrow.
We make life easier, safer and greener - with technology that achieves more, consumes less and is accessible to everyone. Microelectronics from Infineon is the key to a better future. Efficient use of energy, environmentally-friendly mobility and security in a connected world - we solve some of the most critical challenges that our society faces while taking a conscientious approach to the use of natural resources.
The backend segments enable the development of comprehensive innovation across the entire value chain: starting with chip manufacturing, to wafer testing, preassembly, package development and development of new materials. The backend cluster combines the competencies for planning, productivity, innovation and quality, assembly and testing.In your new role you will:
Support and work collaboratively with cross functional team in driving process characterization & stability.
Setup & Lead robust process control gate using SPC, APC, Machine learning techniques , Fault detection and classification (FDC) data into summary statistics and models that can be analyzed against user defined limits to identify process excursions in pursuit preventive & early process abnormality management
Data Analyze eg sensor data from manufacturing equipment, detect out-of- norm conditions and trace them back to the tool issues
Review the SPC, APC control limit with process owner via change release & update the tools accordingly
Deep dive internal process deviations gap, Drive improvement actions , install measures to improve Quality & process stability performance
Able to use, deploy new methodology include SPC, SPC, FDC tools, deploy & roll out to the organization to improve abnormality detection
Collaborate with cross functional team to review and improve the existing quality process control (tools and method) within the organization
Be accountable for quality indices related to process stability
You live up to and pursue to high quality standards. You strive for continuous improvement and develop and implement effective solutions. You have excellent problem-solving skills and stay focused under pressure. As a team player, you communicate openly and coherently and it's easy for you to get internal and external stakeholders on-board to work towards a common goal.
You are best equipped for this task if you have:
Bachelor's Degree with more than 5 years of experiences in Semiconductor industry
or relevant, preferably with exposure in Frontend and backend manufacturing processes (Wafer, Assembly, Test, Pack)
More than 5 years of experience in Process or Process control Quality role, preferably with knowledge in FDC, APC, SPC & Quality Standard
(ISO-9001 / IATF16949)
Proficient in Quality Tools such as Statistical Process Control, Failure Mode Effect Analysis, Advanced Process Control ,FDC tools and has experience in deploying the quality tool in manufacturing line
Bilingual and good communication skill with external and internal stakeholders
Able to work with cross functional team, work independently, innovative in explore new control method and with proactive to drive improvement across organization
Additional Information
Career Level
Non-Executive
Qualification
Bachelor's Degree, Post Graduate Diploma, Professional Degree
Years of Experience
6 years
Job Type
Full-Time
Job Specializations
Engineering, Electrical
Company Overview
Society currently faces a number of daunting challenges. The world's population is growing rapidly, more and more megacities are forming and demand for energy continues to spiral across the globe. In addition, the rising need for climate protection calls for new approaches to energy consumption in many areas of everyday life.
Infineon Technologies AG offers semiconductor and system solutions addressing three central challenges to modern society: energy efficiency, mobility, and security. In the 2014 fiscal year (ending September 30), the company reported revenues of 4.32 billion euros with approximately 29,800 employees worldwide. In January 2015, Infineon acquired US-based International Rectifier Corporation, a leading provider of power management technology, with revenues of USD 1.1 billion (fiscal year 2014 ending June 29) and approximately 4,200 employees.
Additional Company Information
Registration No.
197000667M
Company Size
2001 - 5000 Employees
Industry
Semiconductor/Wafer Fabrication
Benefits & Others
Medical, Regular hours, Mondays - Fridays, Business (e.g. Shirts)
Specific Location
Kallang