Manager - Ramp-up and Change Management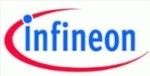 Manager - Ramp-up and Change Management
Infineon Technologies
Kallang
Job Description
Part of your life. Part of tomorrow.
We make life easier, safer and greener - with technology that achieves more, consumes less and is accessible to everyone. Microelectronics from Infineon is the key to a better future. Efficient use of energy, environmentally-friendly mobility and security in a connected world - we solve some of the most critical challenges that our society faces while taking a conscientious approach to the use of natural resources.In your new role you will:
Tasks for Ramp Up Management:
Representing supply chain in new product development process from project release phase until successful ramp up completion.
Support project management in synchronization between various milestones (e.g. Chip, Technology milestones) to meet overall timeline.
Support master data set up according to project requirements.
Planning, ordering and executing of sample orders across multiple international sites.
Lead and moderate ramp up teams in the proper project phase to assure timely execution of early ramp as requested by marketing/customers.
Act as expert in proving the right tools to meet ambitious ramp-up goals (e.g. risk production).
Tasks for Business Change Management:
Overall Project Manager for Global/Product Changes: assessment, scenarios, samples and PCN/Info Note and Customer Information Package preparation, co-ordination and implementation.
Define customer notification strategy and documents together with product marketing and quality managers
Define Change concept and requirements for planning data and ensure Product and Planning Master Data availability
Define Supply Chain Concept including value flows, intercompany shipments and Master Data concept
Responsible for updating/managing Change Data Base for Change Projects
Update project risk assessment based on defined project risk management process.
Collaborate with customer change manager on follow up on PCN feedbacks
Ensure a smooth transition from old to new variants/process and perform proper handover to Supply Chain Planner
You are best equipped for this task if you have:
Bachelor Degree with focus on Engineering/ Supply Chain/ Operations/ Business Management with 5 to 6 years of relevant experience.
Experience in working with cross-functional teams from different countries.
Enjoy team up for best results and ability to drive value through innovation.
Affinity for IT systems, data bases and data analysis with good visual presentation is preferred. Experience with programming is a big plus.
Fundamental project management skills
Meticulous, proactive and enjoy working in multi-cultural environment.
Excellent communication skills with good social and soft skills
Able to travel
Additional Information
Career Level
Non-Executive
Qualification
Bachelor's Degree, Post Graduate Diploma, Professional Degree
Years of Experience
6 years
Job Type
Full-Time
Job Specializations
Services, Logistics/Supply Chain
Company Overview
Society currently faces a number of daunting challenges. The world's population is growing rapidly, more and more megacities are forming and demand for energy continues to spiral across the globe. In addition, the rising need for climate protection calls for new approaches to energy consumption in many areas of everyday life.
Infineon Technologies AG offers semiconductor and system solutions addressing three central challenges to modern society: energy efficiency, mobility, and security. In the 2014 fiscal year (ending September 30), the company reported revenues of 4.32 billion euros with approximately 29,800 employees worldwide. In January 2015, Infineon acquired US-based International Rectifier Corporation, a leading provider of power management technology, with revenues of USD 1.1 billion (fiscal year 2014 ending June 29) and approximately 4,200 employees.
Additional Company Information
Registration No.
197000667M
Company Size
2001 - 5000 Employees
Industry
Semiconductor/Wafer Fabrication
Benefits & Others
Medical, Regular hours, Mondays - Fridays, Business (e.g. Shirts)
Specific Location
Kallang