Sales Merchandiser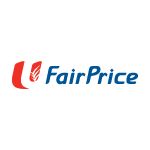 Sales Merchandiser
NTUC Fairprice Co-operative Limited
Jurong East
Job Description
Job Description:
 1. Ensuring correct share-of-shelf and on-shelf availability of OB in-store
All GE, pallet and other secondary displays to comply with planogram and well merchandised.
Home bay merchandising compliance: Replenishment, advising orders, service recovery, returns processing, FIFO
Drive additional presence and visibility through securing visual comms, POSM and secondary displays
Ensure all OB POSM, price card set up correctly and at impactful locations
2. Deliver additional sales opportunities through in-store promotions, road shows etc
Support event, atrium, in-store roadshow set up and daily operations.
Arrange with stores for special promotions, secure road show space.
3. Engagement with store staff:
Conduct campaign, product briefings, dissemination of critical information and obtain feedback from store 
4. Pricing & competitor activities update 
5. Meet sales and merchandising target set by the company
6. Handle customers enquiries and complaint 
7. Other duties as assigned
Qualifications
Job Requirement: 
Minimum O Level
Merchandising in supermarket retail experience for 2 years
Require to be a team player and good communicator.
Proficient in basic Microsoft powerpoint & Excel
This role will require travelling between different stores in Singapore
Other Information
Besides Joo Koon MRT
Additional Information
Career Level
Non-Executive
Qualification
Primary/Secondary School/O Level, Higher Secondary/Pre-U/'A' Level, Professional Certificate/NiTEC
Years of Experience
2 years
Job Type
Full-Time
Job Specializations
Sales/Marketing, Merchandising
Company Overview
As Singapore's leading supermarket retail player and a household name close to all, we have grown with you over the years. It is now your turn to grow an exciting new career and fulfill your aspirations with us. Join us as we embark on a journey to make lives better for our customers, community, environment and employees.
At NTUC FairPrice, we offer you more than just a job. We are committed in giving our employees a rewarding career through comprehensive development opportunities. We promise a wonderful workplace culture with ample opportunities for growth at different levels of your career. Every of our 10,000 employees across Singapore is important.
If the prospect of working in an organization at the forefront of retail technology and innovation excites you, look no further.
Grow your career with us today and make a difference.
Additional Company Information
Registration No.
S83CS0191L
Company Size
More than 5000 Employees
Industry
Retail / Merchandise
Benefits & Others
Dental, Medical, Business (e.g. Shirts), Staff rebates, Retail Hours